This podcast is brought to you by us and our InSession Film Podcast: Bonus Content! For just a small donation of $0.99, enjoy any of our fun bonus content episodes!
This week on the InSession Film Podcast, Arcturus from MGCTv joins us to discuss Marvel's latest in the MCU, Captain America: Civil War. The first half of this week's show is dedicated to a non-spoiler review, while in the second half, we dive head first into spoilers. You've been warned.
Of course, this movie made quite a few dollars this weekend, so if you're reading this, there's a great chance you've seen the film anyway. Also, forgive us if some of the talk around the film's "villain" feels redundant but we wanted to spend some good time there given how important that aspect was to our overall enjoyment of the film, good or bad.
On that note, check out the show and let us know what you think in the comment section. Thanks for listening and thanks for supporting the InSession Film Podcast!
– Captain America: Civil War Movie Review (5:28)
Grades
JD: A
Brendan: A
Matthew: A
Show Sponsor: First Time Watchers Podcast
[divider]
RELATED: Listen to Episode 167 of the InSession Film Podcast where we discussed Green Room!
[divider]
– Captain America: Civil War SPOILERS (53:28)
Again, fair warning as we do spoil the film there but given the complexity of this story, we felt like it deserved more attention in details. The MCU has featured some large-scale destruction in the past but not without it's consequences. The way Civil War deals with guilt, death and responsibility is quite incredible and we hope you enjoy the discussion.
– Music
Civil War – Henry Jackman
Cap's Promise – Henry Jackman
The Return of the Eagle – Atli Örvarsson
Subscribe to our Podcasts RSS
Subscribe to our Podcasts on iTunes
Listen on Stitcher
InSession Film Podcast – Episode 168
[divider]
Next week on the show:
Main Review: Money Monster
Top 3: TBD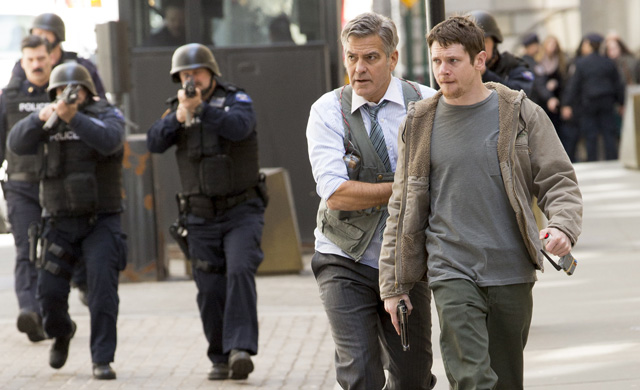 [divider]
Help Support The InSession Film Podcast
If you want to help support us, there are several ways you can help us and we'd absolutely appreciate it. Every penny goes directly back into supporting the show and we are truly honored and grateful. Thanks for your support and for listening to the InSession Film Podcast!
VISIT OUR DONATE PAGE HERE