Podcast: The Meddler, Mustang – Extra Film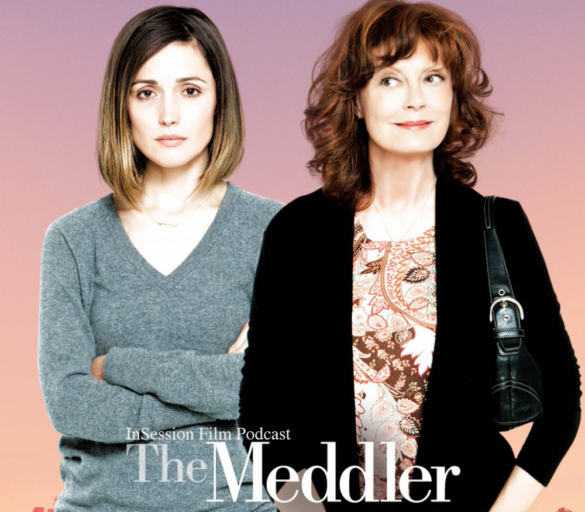 This week on the InSession Film Podcast: Extra Film segment, we discuss the small indie The Meddler, starring Susan Sarandon and Rose Byrne. In the second half of the show, we review the French/Turkish film, Mustang, which was nominated for Best Foreign Language film at this year's Oscars.
After missing the last few weeks, Negs is finally back as well as JD who missed out on last week's Extra Film. We hope you enjoy this female empowerment-focused episode, as both The Meddler and Mustang centered around themes of womanhood, albeit in two very different cultures. Still, it was a joy discussing both films and the small connections they share despite having two very different goals in mind.
Anyway, have fun listening to this week's Extra Film segment and let us know what you think in the comment section below. Hope you enjoy and thanks for listening!
– The Meddler Movie Review (6:44)
Grades
JD: A-
Negs: C
– Mustang Movie Review (35:24)
Grades
JD: A
Negs: A
– Music
Lale's Theme – Warren Ellis
Run-Around – Blues Traveler
The Return of the Eagle – Atli Örvarsson
We try to make this the best movie podcast we possibly can and we hope you enjoy them. Subscribe today on iTunes and Stitcher and please leave us a review on iTunes. You can also find us on Soundcloud, PlayerFM and TuneIn Radio as well. We really appreciate all your support of the InSession Film Podcast.
Subscribe to our Podcasts RSS
Subscribe to our Podcasts on iTunes
Listen on Stitcher
The Meddler, Mustang – Extra Film
Mobile App
To hear this Extra Film episode and everything else we do, download our apps on the Amazon Market for Android and the Podcast Box app on IOS devices. The mobile app covers all of our main shows, bonus podcast's and everything else relating to the InSession Film Podcast. Thanks for your wonderful support and listening to our show. It means the world to us!
Help Support The InSession Film Podcast
If you want to help support us, we would greatly appreciate it! For more info, CLICK HERE.