Podcast: The Girl With the Dragon Tattoo/ Possessor – Extra Film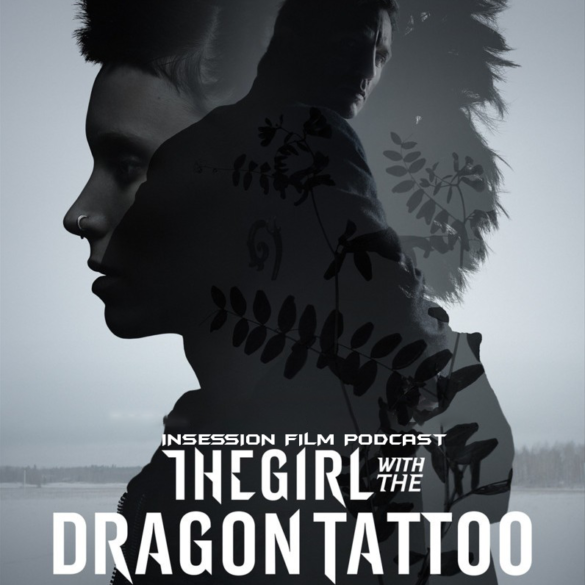 On this week's Extra Film, Ryan and Jay continue their David Fincher Movie Series with The Girl with the Dragon Tattoo, and then they review the latest indie thriller, Possessor.
Following their discussion The Social Network, the Extra Film boys dive into one of Fincher's most underrated films, The Girl with the Dragon Tattoo. Based on the international best-selling novel of the same name, Fincher takes a darker approach to this project than the one before and turns this "blank check" film into a referendum on the state of technology and how it can be used for good against the forces of evil. Lead by two extraordinary performances from Rooney Mara and Daniel Craig, The Girl with the Dragon Tattoo has aged like a fine wine and plays as another stellar film from Fincher. Both Ryan and Jay really enjoyed their rewatch, with one more Fincher film left in their series.
After that, the boys turn to Brandon Cronenberg's Possessor. From the mind of the son of David Cronenberg, Brandon Cronenberg takes us into the world of a secret organization that plants agents into random people's bodies so they can assassinate anyone they want. While Possessor looks very cool and has a fine tone, the overall film feels like a bunch of ideas thrown on the screen with no connective tissue. Possessor debuted at Sundance to big acclaim, and while Jay liked it more than Ryan, it didn't get a ringing endorsement from either host. With that said, they still can't wait to see what Brandon Cronenberg does next, considering he has his dad's eye for creating an interesting cinematic world.
Thanks for listening!
– Movie Review: The Girl with the Dragon Tattoo (4:17)
Director: David Fincher
Screenplay: Steven Zaillian
Stars: Daniel Craig, Rooney Mara, Christopher Plummer, Stellan Skarsgård, Robin Wright
– Movie Review: Possessor (1:05:57)
Directors: Brandon Cronenberg
Screenplay: Brandon Cronenberg
Stars: Andrea Riseborough, Christopher Abbott, Rossif Sutherland, Tuppence Middleton, Sean Bean
– Music
Karen O with Trent Reznor & Atticus Ross – Immigrant Song
Pusher Music – Guilt
The Return of the Eagle – Atli Örvarsson
We try to make this the best movie podcast we possibly can and we hope you enjoy them. Subscribe today on iTunes, Spotify or Stitcher, and please leave us a review on iTunes. You can also find us on Soundcloud, PlayerFM, and TuneIn Radio as well. We really appreciate all your support of the InSession Film Podcast.
Subscribe to our Podcasts RSS
Subscribe to our Podcasts on iTunes
Listen on Spotify
Listen on Stitcher
The Girl With the Dragon Tattoo/ Possessor – Extra Film
To hear this Extra Film episode and everything else we do, download our apps on the Amazon Market for Android and the Podcast Box app on IOS devices. The mobile app covers all of our main shows, bonus podcast's and everything else relating to the InSession Film Podcast. Thanks for your wonderful support and for listening to our show. It means the world to us!