Podcast: The Death of Dick Long / Diego Maradona – Extra Film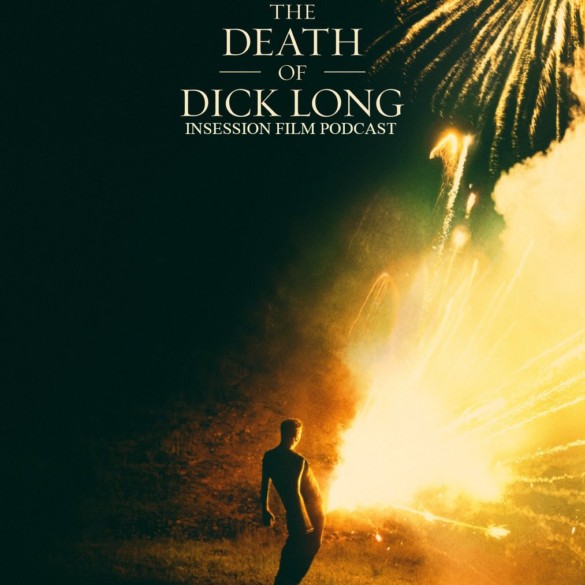 This week on the InSession Film Podcast: Extra Film segment, Ryan and Jay discuss The Death of Dick Long and Diego Maradona
With Jay returning to the show, the Extra Film boys decided to do another good old fashioned odd pairing for this week's show. Following its premiere at Sundance, The Death of Dick Long has received a lot of praise for how insane it is. Backed by Daniel Scheinert, who co-directed Swiss Army Man, this darkly hilarious film will keep you wondering what secrets its hiding and will also keep you laughing till the film ends.
Then the guys reviewed the HBO documentary Diego Maradona from director Asif Kapadia, who made Senna and Amy. The film is considered one of the best reviewed documentaries of the year and an interesting looking into an athletes rise and fall within their professional career. Being that the guys are big sports fans and have had a good run at reviewing some documentaries lately, this lead to a very good discussion.
On that note, have fun with this week's Extra Film segment and let us know what you think in the comment section below. Thanks for listening!
– Movie Review (WITH SPOILERS): The Death of Dick Long (6:21)
Director: Daniel Scheinert
Screenplay: Billy Chew
Stars: Michael Abbott Jr., Virginia Newcomb, Andre Hyland
– Movie Review: Diego Maradona (46:05)
Director: Asif Kapadia
– Music
Photograph- Nickelback
Argentine National Anthem
The Return of the Eagle – Atli Örvarsson
We try to make this the best movie podcast we possibly can and we hope you enjoy them. Subscribe today on iTunes, Spotfiy or Stitcher, and please leave us a review on iTunes. You can also find us on Soundcloud, PlayerFM and TuneIn Radio as well. We really appreciate all your support of the InSession Film Podcast.
Subscribe to our Podcasts RSS
Subscribe to our Podcasts on iTunes
Listen on Spotify
Listen on Stitcher
The Death of Dick Long / Diego Maradona – Extra Film
Mobile App
To hear this Extra Film episode and everything else we do, download our apps on the Amazon Market for Android and the Podcast Box app on IOS devices. The mobile app covers all of our main shows, bonus podcast's and everything else relating to the InSession Film Podcast. Thanks for your wonderful support and listening to our show. It means the world to us!