Podcast: The Bridge on the River Kwai / Relic – Extra Film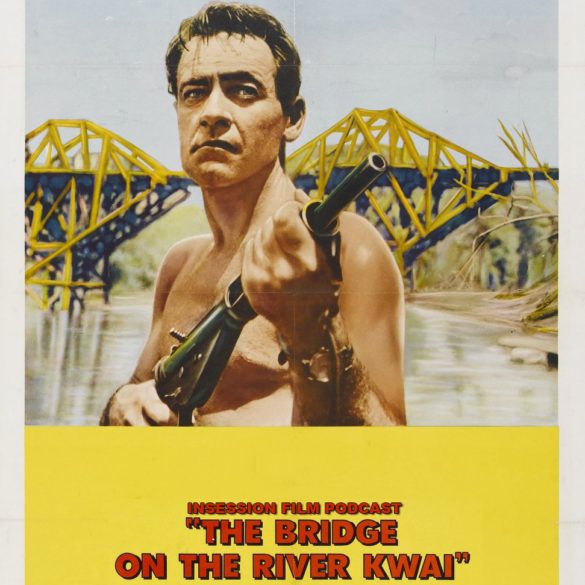 On this week's Extra Film,the David Lean series continues with a review of The Bridge on the River Kwai and the guys review the VOD horror film, Relic.
The Bridge on the River Kwai is one of the  most celebrated British films of all-time and it shows David Lean dipping his toe into the pool of epic film making, before becoming one of the most prolific epic filmmakers in history. The scale is huge and the locations are breathtaking. It is a film that feels monumental in ways that few films do. However, Ryan and Jay disagree, a bit, on the overall quality of the film. Does it deserve all of the praise it has garnered over the years? How has the film aged since its release in 1957? All of this and more is discussed during the review!
Then, the conversation turns to Relic, one of the best-reviewed horror films of the year. In a year with few new releases, Relic has separated itself from the pack of mediocrity and become a critical darling. Directed by Natalie Erika James, in her feature debut, it is a moody, metaphor-laden film about dementia. Jay and Ryan are very aligned on this one, but you have to listen to find out which side they take!
Thanks for listening!
– Movie Review: The Bridge on the River Kwai (3:24)
Director: David Lean
Screenplay: Carl Foreman, Michael Wilson
Stars: William Holden, Jack Hawkins, Alec Guinness, Sessue Hayakawa
– Movie Review: Relic (56:04)
Director: Natalie Erika James
Screenplay: Natalie Erika James, Christian White
Stars: Emily Mortimer, Robyn Nevin, Bella Heathcote
– Music
Colonel Bogey March
Family Tradition – Hank Williams, Jr.
The Return of the Eagle – Atli Örvarsson
We try to make this the best movie podcast we possibly can and we hope you enjoy them. Subscribe today on iTunes, Spotify or Stitcher, and please leave us a review on iTunes. You can also find us on Soundcloud, PlayerFM and TuneIn Radio as well. We really appreciate all your support of the InSession Film Podcast.
Subscribe to our Podcasts RSS
Subscribe to our Podcasts on iTunes
Listen on Spotify
Listen on Stitcher
The Bridge on the River Kwai / Relic – Extra Film
Mobile App
To hear this Extra Film episode and everything else we do, download our apps on the Amazon Market for Android and the Podcast Box app on IOS devices. The mobile app covers all of our main shows, bonus podcast's and everything else relating to the InSession Film Podcast. Thanks for your wonderful support and for listening to our show. It means the world to us!