Podcast: Snowden, Top 3 Movies About Privacy/Surveillance, TIFF 2016 – Episode 187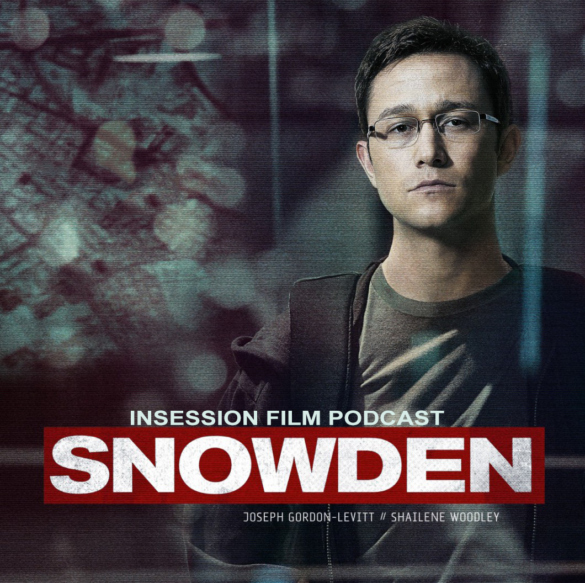 This podcast is brought to you by our awesome listeners! You are all terrific and we can't thank you enough for your support!
This week on the InSession Film Podcast, we review Oliver Stone's latest film, Snowden, starring Joseph Gordon-Levitt and our girl Shailene Woodley. We also discuss our favorite movies about surveillance and we recap all of the happenings out of this year's Toronto International Film Festival.
Joining us this week is the great Dan Clark from GeekCast Radio. Dan is one of our favorite movie people and it was a huge pleasure to finally have him back on the show. We had a blast on this week's show discussing privacy and surveillance as well as all the great stuff coming out of TIFF 2016.
On that note, check out the show and let us know what you think in the comment section. Thanks for listening and thanks for supporting the InSession Film Podcast!
– Snowden Movie Review (8:22)
Grades
JD: B
Brendan: B
– Top 3 Movies About Privacy/Surveillance (36:49)
Since the inception of government and security, the debate of surveillance and privacy has always been stirring. How far are we willing to go for the sake of security? Are we willing to risk potential harm for our right to privacy? Those are the questions that films, such as Snowden, as well as the films on our list this week tackle and grapple with at their core. There are many great contenders for this list and we found some great discussion when presenting our Top 3 this week. On that note, what would be your top 3?
Top 3 Sponsor: First Time Watchers Podcast
RELATED: Listen to Episode 186 of the InSession Film Podcast where we discussed Sully!
– Toronto International Film Festival 2016 (1:21:16)
Of all the years to miss TIFF, this was *not* the year to skip out on this festival. Holy cow, the fall is looking even more promising after all the rumblings that came out of TIFF the last few weeks. We didn't have enough time to discuss all the films we wanted to, but we briefly mentioned La La Land and a few others that people raved about during the festival.
– Music
Hawaii Guitar Theme – Craig Armstrong
Extreme Ways – Moby
Lower Your Eyelids To Die With The Sun – M83
The Return of the Eagle – Atli Örvarsson
Subscribe to our Podcasts RSS
Subscribe to our Podcasts on iTunes
Listen on Stitcher
InSession Film Podcast – Episode 187
Next week on the show:
Main Review: The Magnificent Seven
Top 3: Movies We Want To See Remade
Harry Potter Movie Series: Harry Potter and the Sorcerer's Stone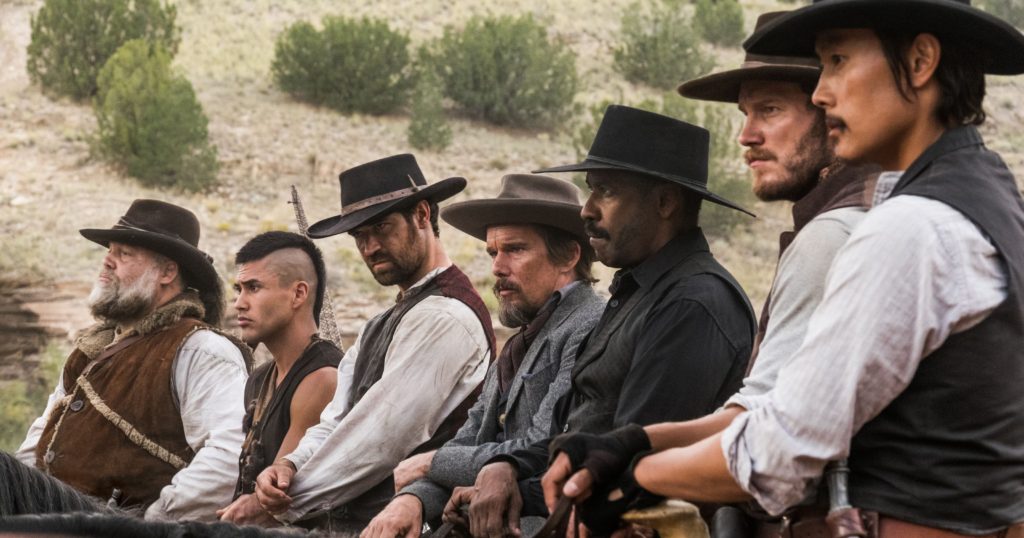 Help Support The InSession Film Podcast
If you want to help support us, there are several ways you can help us and we'd absolutely appreciate it. Every penny goes directly back into supporting the show and we are truly honored and grateful. Thanks for your support and for listening to the InSession Film Podcast!
VISIT OUR DONATE PAGE HERE