Podcast: Shazam! / Top 3 Adult-Child Friendships – Episode 320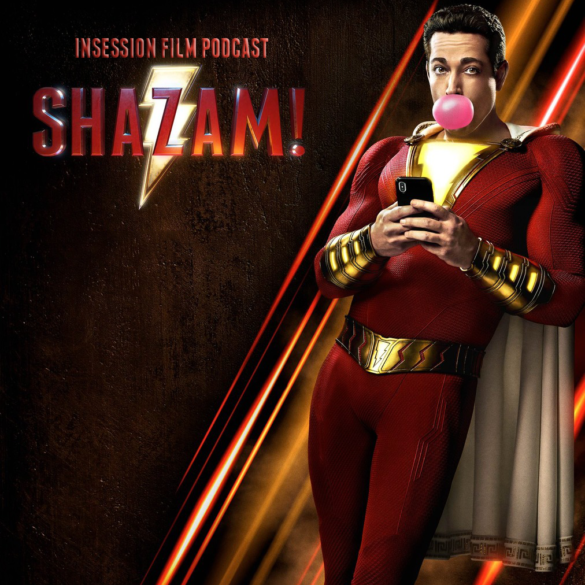 This week's episode is brought to you by the Grammarly. Download the app for free today!
This week on the InSession Film Podcast, we discuss the latest film to hit the DCEU in Shazam! and our Top 3 adult-child friendships in film! We also give brief thoughts on The Beach Bum, The Dirt, Unicorn Store and The Highwaymen.
The DCEU has come a long way since its beginnings in 2013 with Man of Steel. Some may still prefer their darker tone, but we are big fans of the humor and charm we've seen in the last three films they've put out. Hopefully they can keep this momentum going. Shazam! was fun to talk about and it inspired an interesting top 3 discussion that was equally as gratifying.
That said, check out this week's show and let us know what you think in the comment section. Thanks for listening and for supporting the InSession Film Podcast!
– Movie Review: Shazam! (3:55)
Director: David F. Sandberg
Writers: Henry Gayden
Stars: Zachary Levi, Mark Strong, Asher Angel
– Notes / The Beach Bum / The Dirt / Unicorn Store / The Highwaymen (39:19)
As mentioned above, JD and Brendan both got a chance to catch up with Harmony Korine's latest in The Beach Bum and were excited to give some thoughts on it. Brendan also caught up with the Mötley Crüe biopic The Dirt, while JD was able to see Brie Larson's Unicorn Store and John Lee Hancock's The Highwaymen. Funny enough, all three of those are up on Netflix as well.
RELATED: Listen to Episode 316 of the InSession Film Podcast where we discussed Captain Marvel!
– Top 3 Adult-Child Friendships (1:05:45)
Adult-child friendships are not only a trope that many films have used, but they're some of the best relationships we've seen in film over the years. There's something endearing about it and there's often some sort of poignant message that makes the journey we go on with these characters all the more affecting. Meaning, there were tons of great options for this list and we enjoyed dissecting the films/friendships that rose to the top for us. That said, what would be your Top 3?
Top 3 Sponsor: First Time Watchers Podcast
– Music
Shazam! Theme – Benjamin Wallfisch
Married Life – Michael Giacchino
Duncan's Theme – Rob Simonsen
The Return of the Eagle – Atli Örvarsson
Subscribe to our Podcasts RSS
Subscribe to our Podcasts on iTunes
Listen on Spotify
Listen on Stitcher
InSession Film Podcast – Episode 320
Next week on the show:
Main Review: Missing Link
Top 3: TBD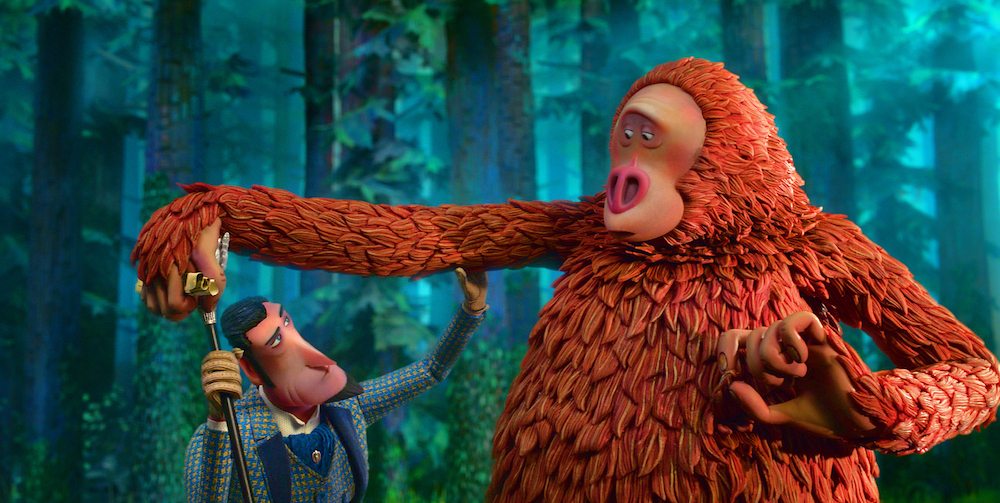 Help Support The InSession Film Podcast
If you want to help support us, there are several ways you can help us and we'd absolutely appreciate it. Every penny goes directly back into supporting the show and we are truly honored and grateful. Thanks for your support and for listening to the InSession Film Podcast!
VISIT OUR DONATE PAGE HERE