List: Top 3 Adult-Child Friendships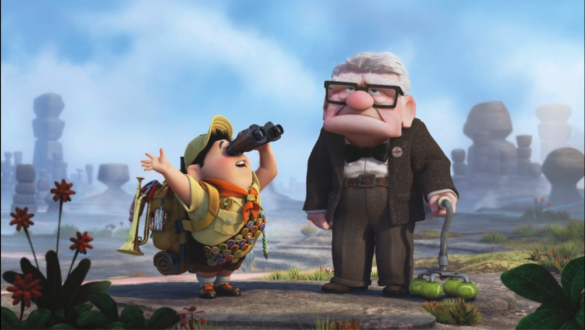 This week on Episode 320 of the InSession Film Podcast, inspired by Shazam!, we decided to talk about the best adult-child friendships in film. Adult-child friendships are not only a trope that many films have used, but they're some of the best relationships we've seen in film over the years. There's something endearing about it and there's often some sort of poignant message that makes the journey we go on with these characters all the more affecting. Meaning, there were tons of great options for this list and we enjoyed dissecting the films/friendships that rose to the top for us.. That said, here are our lists:
(Note: Please keep in mind that we each had different criteria for our selections)
JD
1) Osamu / Sobuyo / Shota / Yuri – Shoplifters
2) Louis / Lestat / Claudia – Interview with a Vampire
3) Owen / Duncan – The Way Way Back
Brendan
1) Marty / Doc Brown – Back to the Future
2) M. Gustave / Zero – The Grand Budapest Hotel
3) Carl / Russell – Up
Honorable Mentions (Combined)
Adult-child friendships in Star Wars, The Kid, Logan, Léon: The Professional, The Wizard of Oz, Dead Poets Society, Good Will Hunting, Indian Jones and the Temple of Doom, Our Little Sister, True Grit, Mr. Holmes, Hunt for the Wilderpeople, Jurassic Park, Spider-Man: Into the Spiderverse, Spider-Man: Homecoming, Mary Poppins, Karate Kid, T2, The Sixth Sense, Moana, Wreck-It Ralph, Big, Joe, Mud, Harry Potter, The Hunger Games, About a Boy, St. Vincent, Secondhand Lions, Finding Forrester, The Jungle Book, Big Daddy, Bad Words
Hopefully you guys enjoyed our lists and if you agree or disagree with us, let us know in the comment section below. As noted above, there are a tons of other films and friendships available for this list and there's a good chance we missed something that would make your list. That being said, what would be your Top 3? Leave a comment in the comment section or email us at [email protected].
For the entire podcast, click here or listen below.
For more lists done by the InSession Film crew and other guests, be sure see our Top 3 Movie Lists page.