Podcast: Set It Up / Alex Strangelove – Extra Film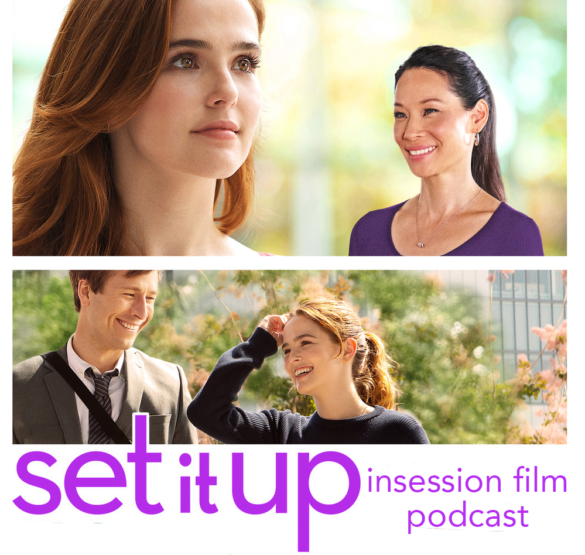 This week on the InSession Film Podcast: Extra Film segment, new IF writer Ryan McQuade fills in for JD as we discuss two Netflix romantic-comedies in Set It Up and Alex Strangelove!
Big thanks to Ryan for filling in this week, bringing his A-game to the podcast as well as what we've seen in his writing. While JD was absent during this show, he has seen these two films and will reveal his thoughts on Episode 281 – so be on the lookout for that. Both of these movies are available right now, but as you'll hear on the show, one of them is certainly more recommended than the other.
We hope you have fun with this week's Extra Film segment, and as always let us know what you think in the comment section below. Thanks for listening!
– Movie Review: Set It Up (8:48)
Director: Claire Scanlon
Writer: Katie Silberman
Stars: Zoey Deutch, Glen Powell, Lucy Liu, Taye Diggs
– Movie Review: Alex Strangelove (34:19)
Director: Craig Johnson
Writer: Craig Johnson
Stars: Daniel Doheny, Madeline Weinstein, Antonio Marziale
This week's episode is brought to you by our great friends at Simplistic Reviews.
– Music
The Power Of Love – Huey Lewis & The News
Dance This Mess Around – The B-52's
The Return of the Eagle – Atli Örvarsson
We try to make this the best movie podcast we possibly can and we hope you enjoy them. Subscribe today on iTunes and Stitcher and please leave us a review on iTunes. You can also find us on Soundcloud, PlayerFM and TuneIn Radio as well. We really appreciate all your support of the InSession Film Podcast.
Subscribe to our Podcasts RSS
Subscribe to our Podcasts on iTunes
Listen on Spotify
Listen on Stitcher
Set It Up / Alex Strangelove – Extra Film
Mobile App
To hear this Extra Film episode and everything else we do, download our apps on the Amazon Market for Android and the Podcast Box app on IOS devices. The mobile app covers all of our main shows, bonus podcast's and everything else relating to the InSession Film Podcast. Thanks for your wonderful support and listening to our show. It means the world to us!
Help Support The InSession Film Podcast
If you want to help support us, we would greatly app