Podcast: Pieces of a Woman / Top 5 Scenes of 2020 – Episode 412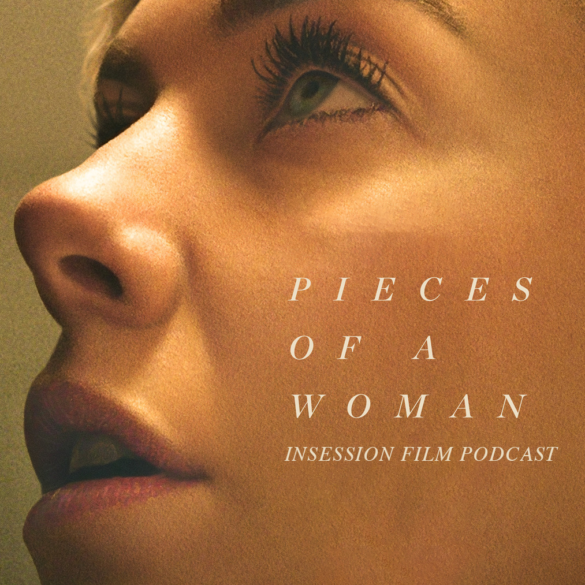 This week's episode is brought to you by the Warby Parker. Sign up today and get a 5 day Home Try-On, complete with 5 pairs of glasses to choose!
This week on the InSession Film Podcast, we discuss Kornél Mundruczó's Pieces of a Woman and our Top 5 Scenes of 2020! Plus, a few thoughts on the indie gem Driveways and the beautiful documentary The Truffle Hunters.
Well, this is it, the end of our 2020 campaign. What a strange year it was for film. It didn't go as anticipated, but it still ended up being a decent little year for film. Things especially ramped up nicely in the last few months as awards contenders came to us rather consistently, and we saw some great films that we'll no doubt talk about more next week on the show. However, this week's episode works as a great appetizer as we end the year on a high note talking Pieces of a Woman, aka #JDTears The Movie. Our best scenes conversation may not have been as emotionally involved, but it was indeed a ton of fun as always as we look back at the very best of 2020.
On that note, check out this week's show and let us know what you think in the comment section. Thanks for listening and for supporting the InSession Film Podcast!
– Movie Review: Pieces of a Woman (6:17)
Director: Kornél Mundruczó
Writer: Kata Wéber
Stars: Vanessa Kirby, Shia LaBeouf, Ellen Burstyn
– Notes / Driveways / The Truffle Hunters / French Exit (56:48)
This week for our discussion segment, as noted above, Brendan and JD both give their thoughts on the indie gem Driveways, starring the late-great Brian Dennehy. They also talk about the documentary The Truffle Hunters, which is not only a contender for Best Documentary, it's a heavy contender for Best Cinematography. Finally, JD also gives some brief thoughts on the Azazel Jacobs film French Exit. We also tease next week's show which will be our 2020 InSession Film Awards!
RELATED: Listen to Episode 409 of the InSession Film Podcast where we discussed Promising Young Woman!
– Top 5 Scenes of 2020 (1:27:17)
Of all the year end lists we do, aside from our Top 10 of the year, this one is always the most difficult to conjure. But it's also the most rewarding in many ways as well, as these are the moments that moved us the most, they were the most thought-provoking and they will come to define 2020 in film. Despite the unconventionality of the last year, there are countless individual scenes that could qualify for this list, but that's what makes this list exciting in the end. Given that there are so many to choose from, the scenes that do make our list carry a lot of weight with us. That said, what would be your Top 5?
Show Sponsor: First Time Watchers Podcast
– Music
Pieces of a Woman – Howard Shore
On The Road – Jay Wadley
Silly Games – Janet Kay
The Return of the Eagle – Atli Örvarsson
Subscribe to our Podcasts RSS
Subscribe to our Podcasts on iTunes
Listen on Spotify
Listen on Stitcher
InSession Film Podcast – Episode 412
Next week on the show:
2020 InSession Film Awards
Top 10 Movies of 2020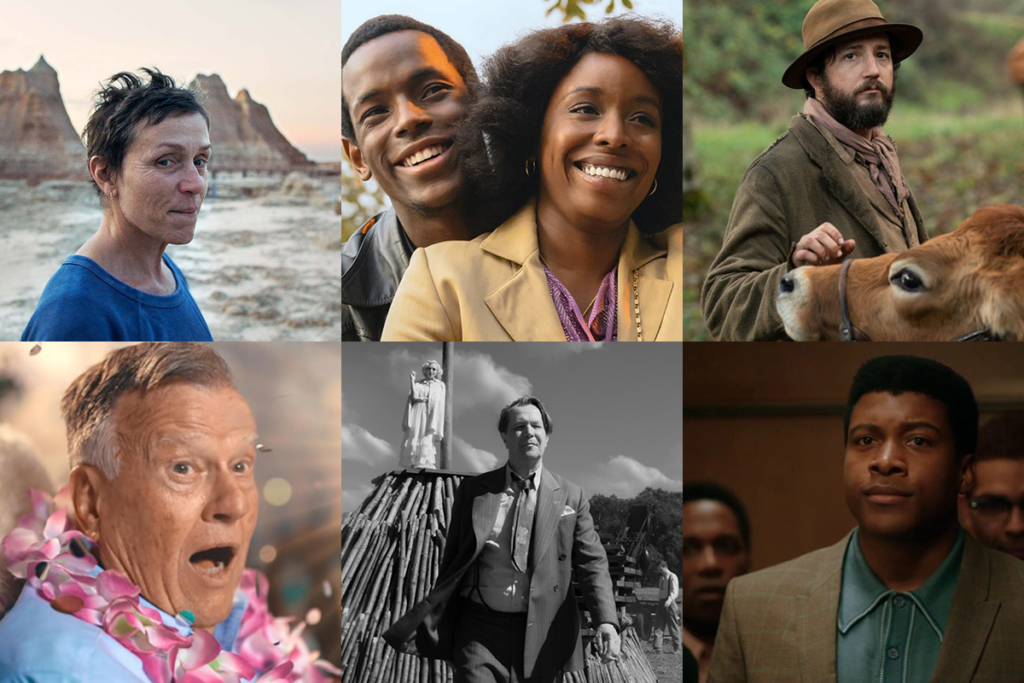 Help Support The InSession Film Podcast
If you want to help support us, there are several ways you can help us and we'd absolutely appreciate it. Every penny goes directly back into supporting the show and we are truly honored and grateful. Thanks for your support and for listening to the InSession Film Podcast!
VISIT OUR DONATE PAGE HERE