Podcast: Mouse Hunt / The Ring – Extra Film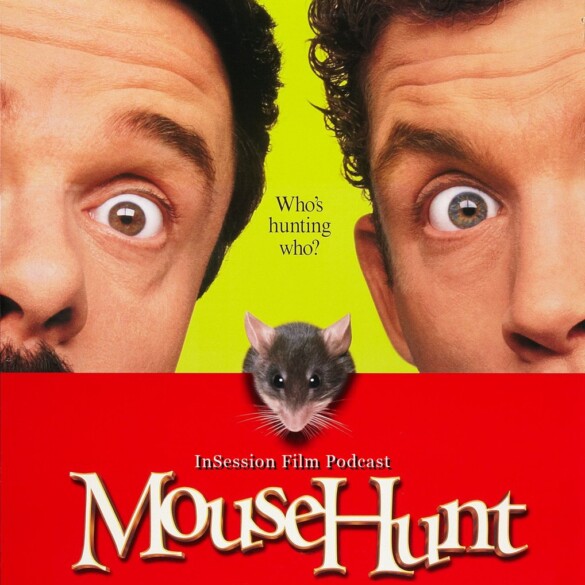 This week on Extra Film, Ryan and Jay begin their Gore Verbinski Movie Series with his dark comedy Mouse Hunt, and they also discuss the horror film The Ring.
As the boys on Extra Film just wrapped up their Wilder Movie Series, a new director emerges to take over the next couple of months and that is none other than Gore Verbinski. With his first film, breaking away from his start as a music video director, he directs what looks like a kid's movie but is a lot more sinister and darker when you see it now in Mouse Hunt. This was a real treat to hear the guys talk about this one.
In the back half of the episode, the boys continue to talk about Verbinski with his horror remake classic The Ring. Billed as one of the scariest films of the 21st century, The Ring dominated the culture with a tape that will kill you seven days after viewing it. For the guys, it didn't age quite well, with Ryan really having a lot of story problems. Overall, still a pleasant listen if you are a fan of this property.
Thanks for listening!
– Movie Review: Mouse Hunt (7:08)
Director: Gore Verbinski
Screenplay: Adam Rifkin
Stars: Nathan Lane, Lee Evans, Maury Chaykin, Christopher Walken
– Movie Review: The Ring (50:30)
Director: Gore Verbinski
Screenplay: Ehren Kruger
Stars: Naomi Watts, Martin Henderson, David Dorfman, Brian Cox
– Music
Mouse Hunt – Alan Silvestri
The Ring Theme – Hans Zimmer
The Return of the Eagle – Atli Örvarsson
We try to make this the best movie podcast we possibly can and we hope you enjoy them. Subscribe today on iTunes, Spotify, or Stitcher, and please leave us a review on iTunes. You can also find us on Soundcloud, PlayerFM, and TuneIn Radio as well. We really appreciate all your support of the InSession Film Podcast.
Subscribe to our Podcasts RSS
Subscribe to our Podcasts on iTunes
Listen on Spotify
Listen on Stitcher
Mouse Hunt / The Ring – Extra Film
To hear this Extra Film episode and everything else we do, download our apps on the Amazon Market for Android and the Podcast Source app on IOS devices. The mobile app covers all of our main shows, bonus podcasts and everything else relating to the InSession Film Podcast. Thanks for your wonderful support and for listening to our show. It means the world to us.