Podcast: M*A*S*H / Crip Camp – Extra Film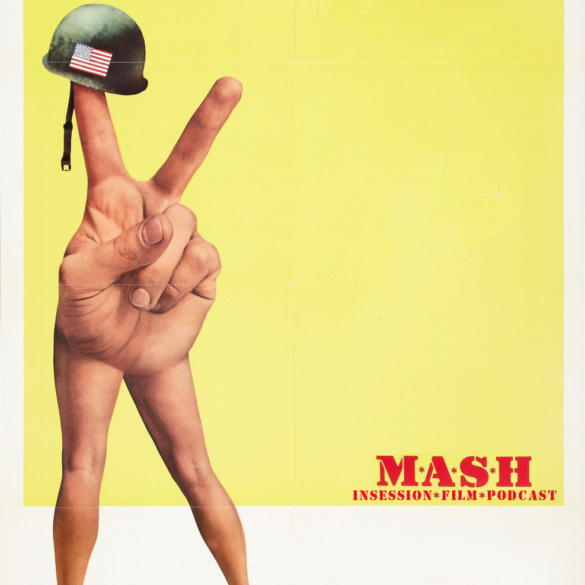 This week on Extra Film, the fellas start a new film series! The days of Bond are in the rear-view and the Robert Altman train is full steam ahead. Additionally, Jay and Ryan review the Netflix documentary, Crip Camp.
While Robert Altman had been making films and television shows for many years, he didn't break through until the smash hit, M*A*S*H. The film is controversial, angry, hilarious, and bold, in ways that few films are. Jay and Ryan talk about their experiences with Altman, their expectations for the series, and then take a deep-dive into the 1970 film. How has this film aged in the last 50 years? Listen to find out!
Then, the discussion moves to Crip Camp, a film centered around a summer camp for handicapped people in the 1970's and the tremendous things that the people who attended that camp went on to accomplish. It is the perfect time for a Netflix documentary to drop, so hopefully this important story will get more attention than it usually would. But as for the film itself, the guys have a few problems. Listen to hear what they are and what they did like about it.
Thanks for listening!
– Movie Review: M*A*S*H (2:43)
Director: Robert Altman
Screenplay: Ring Lardner Jr.
Stars: Donald Sutherland,Elliott Gould, Tom Skerritt, Sally Kellerman, Robert Duvall
– Movie Review: Crip Camp (53:23)
Directors: James Lebrecht, Nicole Newnham
– Music Suicide Is Painless- Johnny Mandel
For What It's Worth – Buffalo Springfield
The Return of the Eagle – Atli Örvarsson
We try to make this the best movie podcast we possibly can and we hope you enjoy them. Subscribe today on iTunes, Spotify or Stitcher, and please leave us a review on iTunes. You can also find us on Soundcloud, PlayerFM and TuneIn Radio as well. We really appreciate all your support of the InSession Film Podcast.
Subscribe to our Podcasts RSS
Subscribe to our Podcasts on iTunes
Listen on Spotify
Listen on Stitcher
M*A*S*H / Crip Camp – Extra Film
Mobile App
To hear this Extra Film episode and everything else we do, download our apps on the Amazon Market for Android and the Podcast Box app on IOS devices. The mobile app covers all of our main shows, bonus podcast's and everything else relating to the InSession Film Podcast. Thanks for your wonderful support and for listening to our show. It means the world to us!