Featured: The Pioneers Of Black Actors In Britain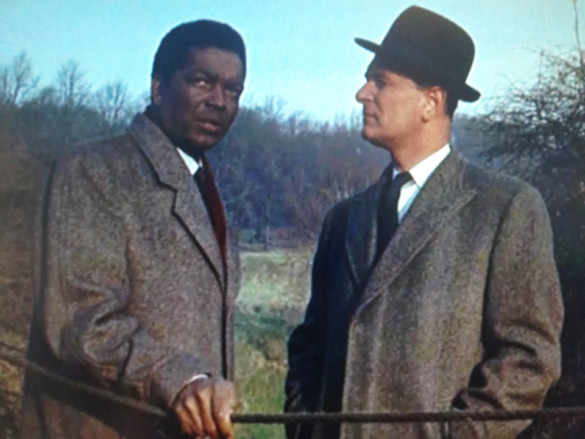 I decided to take a look across the pond where black actors broke the barrier in movies and television. In the US, Paul Robeson became among most recognized actors and singers in the country and Hattie McDaniel was the first African-American to win an acting Oscar, followed by the recognition of Harry Belafonte, Dorothy Dandridge, and Sidney Poitier after the war to become mainstream with white audiences. In Britain, there were others who broke through against a feeling of racist resentment that they resettled in England, leading to a major race riot in 1958 and the rise of the "Windrush" generation.
Of course, the entire continent was moving on from both the Firat and Second World War, but many Blacks who struggled to make a living from the Caribbean and Africa migrated to England as they were allowed to. A number of them served in the war and with an emphasis on groundbreaking stories about race, these actors were in demand to challenge what people heard and saw. Here are a few of these "color bar" breaking actors.
Earl Cameron
In 1951's film noir Pool of London, Cameron made his film debut, becoming one of the first black actors in a British film since the 1930s. Originally from Bermuda, he started his way up through plays in the 1940s, having success on West End and on tours to perform for British armed forces stationed in several countries. In Pool of London, he plays a sailor who falls for a white woman while getting caught up in a diamond heist. The first major British film to show an interracial romance was a bit shocking for the time, but the film was well-liked. Cameron would do a steady flow of films and TV including the Bond film Thunderball, an episode of the series Doctor Who, the religious epic The Message, and a small role in Stephen Frears' The Queen. He is still alive at the wonderful age of 102.
Cy Grant
Born in Guyana, Grant made his way to the UK to join the Royal Air Force during World War II. Shot down and ejecting himself to safety, he would spend two years in the Stalag Luft III prisoner camp, the same place that would be legendary for the events depicted in The Great Escape. After the war, he became a barrister (a lawyer in American terms) but would take up acting and join Lawrence Olivier's acting company for a time. Adding to his ability to sing and play the guitar, Grant was seen more on British TV screens in the TV drama Man From The Sun and the current affairs show Tonight. Film-wise, he starred alongside Richard Harris and Joan Collins in the WWII drama Sea Wife. Grant died in 2010, aged 90.
Nina Mae McKinney
Just like Josephine Baker who moved to France where she was met with respect instead of racism, South Carolina-born McKinney moved to the UK in 1935 after studios completely avoided signing her despite early success. Others also made the move because African-Americans struggled to find work in Hollywood, especially for African-American women since the only roles available were restricted to stereotypical roles. After touring as a cabaret singer, McKinney would star in her breakthrough role in Sanders Of The River alongside Paul Robeson – another American actor who had success in Britain early on – as Nigerian natives. And when TV started to be broadcast in the 1930s (to the few who had one), the BBC gave McKinney her own special to show her acting and singing abilities. She returned to the US when WWII began to reluctantly play the stereotypical Hollywood roles she turned down before, but returned abroad after the war and retired. She died in 1964, age 54.
Elisabeth Welch
Born in Englewood, New Jersey, Welch had a solid career going for her on Broadway in the 20s, but after being hired to perform the London production of Nymph Errant by Cole Porter, Welch would make it her home. Her success in following shows brought her on-screen and on TV in the late 30s for the BBC, as it was with Nina McKinney. (On a side note, BBC Television was established in 1936, broadcasting Monday to Saturday from 3 PM to 4 PM and 9 PM to 10 PM.) Welch stayed in London throughout the war and went on the road to entertain all of the Allied armed forces, then after would go on to a string of West End, television, and radio productions. She died in 2003, aged 99.
Paul Danquah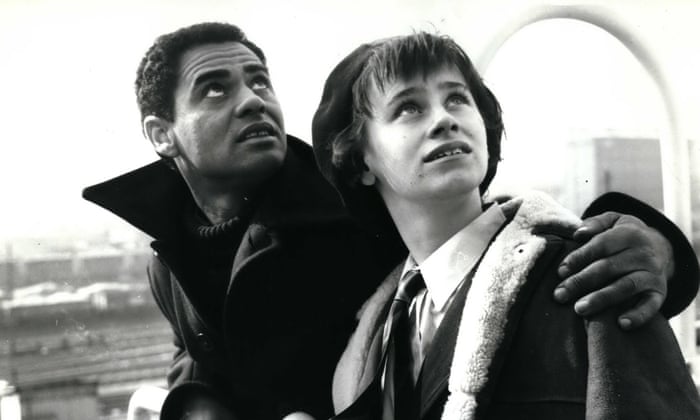 Although his acting career was short because, like Cy Grant, he was studying to be a barrister, Danquah made an impactful performance that was part of the kitchen sink realism movement. Danquah's father, Joseph Boakye Danquah, was a Ghanan politician who is considered one of the founding fathers for the country's independence. Tony Richardson cast Danquah in the adaptation of A Taste of Honey, playing a young black sailor who has a short affair with a teenage white girl. Later, he would star in the TV series Danger Man and would be one of the first black presenters of a children's show in Play School. Afterward, Danquah would commit full-time to being a barrister and worked with the World Bank in Washington D.C. He died in 2015, aged 90.
Follow me on Twitter: @brian_cine (Cine-A-Man)