Podcast: Magic Mike, The Midwife – Extra Film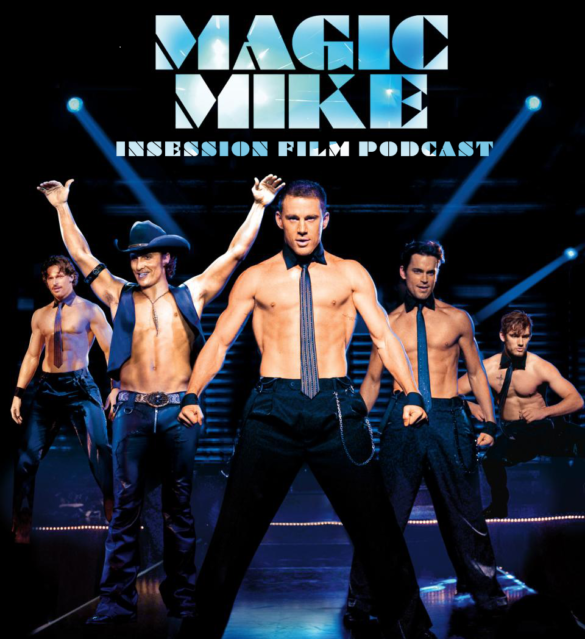 This week on the InSession Film Podcast: Extra Film segment, inspired by the return of Steven Soderbergh (assuming he ever really retired), we discuss his latest NASCAR heist flick Logan Lucky, starring Channing Tatum, Adam Driver, Riley Keough, and "introducing" Daniel Craig. We also review the French indie film The Midwife, starring Catherine Frot and Catherine Deneuve.
As stated above, it's hard to argue that Soderbergh ever really retired; since his TV-movie Behind the Candelabra he spent his time directing the Cinemax show The Knick with Clive Owen before coming back with a new feature film, only four years after his previous feature (Side Effects). This made it exciting to dive into one of his most popular recent films, as well as being a first time watch for Vince.
With that said, have fun listening to this week's Extra Film segment and let us know what you think in the comment section below. Thanks for listening!
– Magic Mike Movie Review (3:59)
Grades
Brendan: B+
Vince: B+
– The Midwife Movie Review (33:01)
Grades
Brendan: C
Vince: B-
This week's episode is brought to you by our great friends at the True Bromance Film Podcast, Next Best Picture and The Atlantic Screen Connection Podcast.
– Music
Sassy Sexy Wiggle – Joe Tex
Claire – Grégoire Hetzel
The Return of the Eagle – Atli Örvarsson
We try to make this the best movie podcast we possibly can and we hope you enjoy them. Subscribe today on iTunes and Stitcher and please leave us a review on iTunes. You can also find us on Soundcloud, PlayerFM and TuneIn Radio as well. We really appreciate all your support of the InSession Film Podcast.
Subscribe to our Podcasts RSS
Subscribe to our Podcasts on iTunes
Listen on Stitcher
Magic Mike, The Midwife – Extra Film
Mobile App
To hear this Extra Film episode and everything else we do, download our apps on the Amazon Market for Android and the Podcast Box app on IOS devices. The mobile app covers all of our main shows, bonus podcast's and everything else relating to the InSession Film Podcast. Thanks for your wonderful support and listening to our show. It means the world to us!
Help Support The InSession Film Podcast
If you want to help support us, we would greatly appreciate it! For more info, CLICK HERE.