Podcast: Madeline's Madeline / 22 July – Extra Film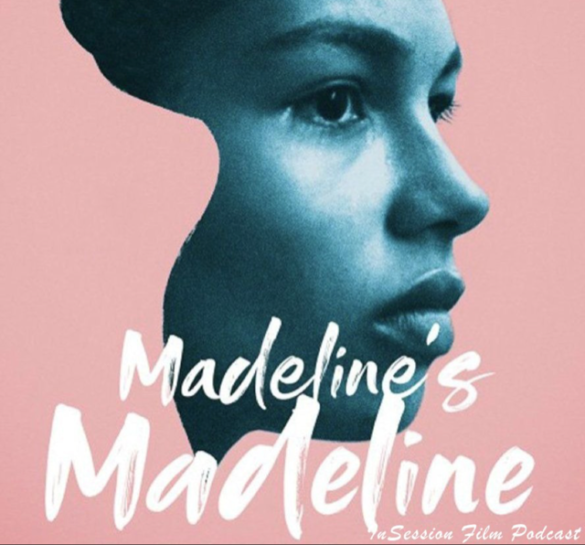 This week on the InSession Film Podcast: Extra Film segment, This week on the InSession Film Podcast: Extra Film segment, JD, Jay, and Ryan have their first outing as a triple by discussing Josephine Decker's polarizing Madeline's Madeline, while Jay and Ryan round things out by reviewing Paul Greengrass's latest in 22 July .
We are willing to admit that we don't disagree with each other all that often, so if you are looking for a lengthy argument for once, look no further than our discussion on Madeline's Madeline, a review filled with some passionate disagreements! And with Paul Greengrass returning to his strengths of historical peril (i.e. Bloody Sunday, United 93, and Captain Phillips), we were excited to see if his latest project would live up to the hype.
On that note, have fun with this week's Extra Film segment and let us know what you think in the comment section below. Thanks for listening!
– Movie Review: Madeline's Madeline (4:05)
Director: Josephine Decker
Writer: Josephine Decker, Donna di Novelli, Gail Segal, Sharon Mashihi
Stars: Helena Howard, Molly Parker, Miranda July
– Movie Review: 22 July (51:41)
Director: Paul Greengrass
Writer: Paul Greengrass, Asne Seierstad (based upon the book "One of Us" by)
Stars: Anders Danielsen Lie, Jonas Strand Gravli, Jon Øigarden
– Music
Hey Na Na – Madeline's Madeline Cast
Land of Mine – Sune Martin
The Return of the Eagle – Atli Örvarsson
We try to make this the best movie podcast we possibly can and we hope you enjoy them. Subscribe today on iTunes, Spotfiy or Stitcher, and please leave us a review on iTunes. You can also find us on Soundcloud, PlayerFM and TuneIn Radio as well. We really appreciate all your support of the InSession Film Podcast.
Subscribe to our Podcasts RSS
Subscribe to our Podcasts on iTunes
Listen on Spotify
Listen on Stitcher
Madeline's Madeline / 22 July – Extra Film
Mobile App
To hear this Extra Film episode and everything else we do, download our apps on the Amazon Market for Android and the Podcast Box app on IOS devices. The mobile app covers all of our main shows, bonus podcast's and everything else relating to the InSession Film Podcast. Thanks for your wonderful support and listening to our show. It means the world to us!
Help Support The InSession Film Podcast
If you want to help support us, we would greatly appreciate it! For more info, CLICK HERE.