Podcast: Lost in Translation / Top 3 "Brief Encounters" in Film – Episode 377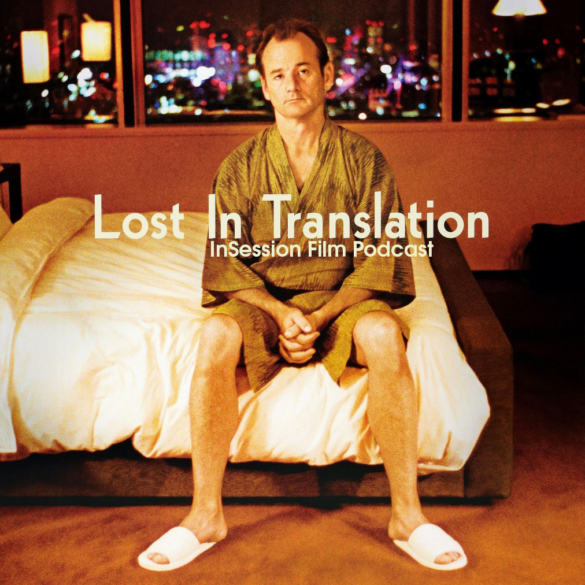 This week's episode is brought to you by Livestream for the Cure. Please be sure to donate and tune in later on in May!
This week on the InSession Film Podcast, we review Sofia Coppola's Lost in Translation and discuss our Top 3 "brief encounters" in film! We also talk about a few movies we've seen recently while in quarantine.
Please forgive the length of this week's show (and really the last few weeks), but since we're all at home in the moment, we figured we would make best use of the time. And when you're talking about great films like Lost in Translation, you tend to go longer than normal. It doesn't help matters either when JD offers up hot takes on Netflix action movies.
On that note, check out this week's show and let us know what you think in the comment section. Thanks for listening and for supporting the InSession Film Podcast!
– Movie Review: Lost in Translation (6:22)
Director: Sofia Coppola
Writer: Sofia Coppola
Stars: Bill Murray, Scarlett Johansson, Giovanni Ribisi
– Notes / Discussion (49:05)
As noted above, we caught up with several films over the last week that we wanted to talk about. Both JD and Brendan saw Robert Altman's The Long Goodbye and McCabe & Mrs. Miller, two films that many consider to be among Altman's best films. JD also gave some thoughts on Netflix's Extraction, Emma and Star Wars: The Clone Wars.
RELATED: Listen to Episode 375 of the InSession Film Podcast where we discussed The Godfather: Part II
– Top 3 "Brief Encounters" in Film (1:33:33)
This was such a challenging topic to narrow down. Depending on your criteria, just about every film made could technically be eligible as we see brief encounters all of the time. So, how does one go about coming up with just three picks? Let me tell you, it wasn't easy but boy did we have a lot of fun talking about our picks. That said, what would be your Top 3?
Show Sponsor: First Time Watchers Podcast
– Music
Goodbye – Kevin Shields
The Long Goodbye – John Williams, Jack Sheldon
Yumeji's Theme – Shigeru Umebayashi, Michael Galasso
The Return of the Eagle – Atli Örvarsson
Subscribe to our Podcasts RSS
Subscribe to our Podcasts on iTunes
Listen on Spotify
Listen on Stitcher
InSession Film Podcast – Episode 377
Next week on the show:
Main Review: Atonement
Top 3: TBD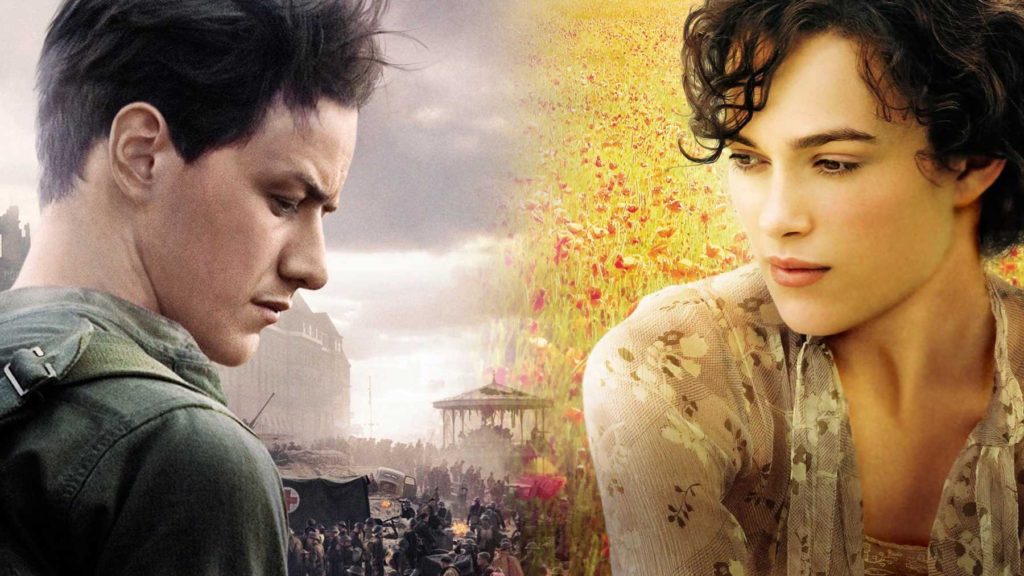 Help Support The InSession Film Podcast
If you want to help support us, there are several ways you can help us and we'd absolutely appreciate it. Every penny goes directly back into supporting the show and we are truly honored and grateful. Thanks for your support and for listening to the InSession Film Podcast!
VISIT OUR DONATE PAGE HERE