List: Top 3 "Brief Encounters" in Film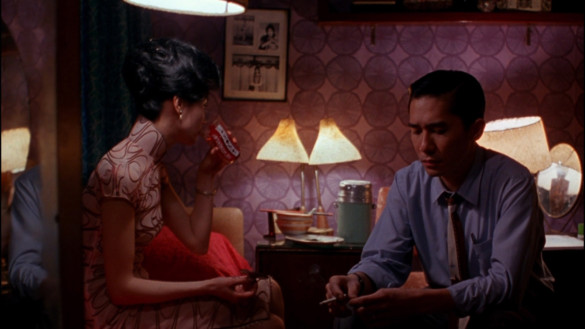 This week on Episode 377 of the InSession Film Podcast, inspired by our review of Lost in Translation, we discussed our Top 3 "brief encounters" in film. This was such a challenging topic to narrow down. Depending on your criteria, just about every film made could technically be eligible as we see brief encounters all of the time. So, how does one go about coming up with just three picks? Let me tell you, it wasn't easy but boy did we have a lot of fun talking about our picks. That said, here are our lists:
(Note: Please keep in mind that we each had different criteria for our selections)
JD
1) Chow Mo-wan / Su Li-zhen – In the Mood for Love
2) Travis / Jane Scene – Paris, Texas
3) Shasta / Doc Scene – Inherent Vice
Brendan
1) Chow Mo-wan / Su Li-zhen – In the Mood for Love
2) Cleo / Antoine Scene – Cleo From
3) Tita / Tobacconist – Amarcord
Honorable Mentions (Combined)
Various brief encounters in these films – Before Sunrise, The Handmaiden, Ikiru, Almost Famous, From Russia with love, Fargo, Brief Encounter, Roman Holiday, Vertigo, Casablanca, Call Me by Your Name, Portrait of a Lady on Fire, Brokeback Mountain, 1917, Old Country for Old Men, Glengary Glenn Ross, Pulp Fiction, True Romance, Heat, Warrior, Zombieland, John Wick 3
Hopefully you guys enjoyed our lists and if you agree or disagree with us, let us know in the comment section below. As is the case with a topic like this, depending on your tastes and criteria, your list could end up being very different than what we talked about. That being said, what would be your Top 3? Leave a comment in the comment section or email us at insessionfilm@gmail.com.
For the entire podcast, click here or listen below.
For more lists done by the InSession Film crew and other guests, be sure see our Top 3 Movie Lists page.