Podcast: Knives Out / Trey Edward Shults Interview / Fanny and Alexander – Episode 354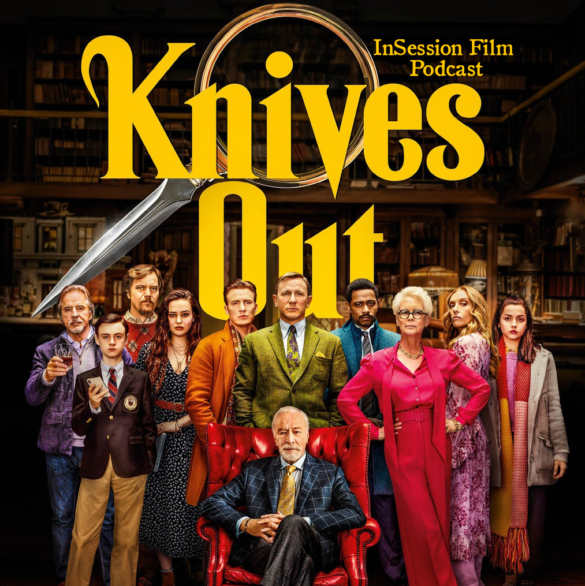 This week's episode is brought to you by the InSession Film Store. Get your IF gear today!
This week on the InSession Film Podcast, Matt St. Claire joins us to discuss Rian Johnson's latest, Knives Out. We also continue our Ingmar Bergman Movie Series by reviewing his 1982 film Fanny and Alexander and JD sits down with director Trey Edward Shults to talk about his latest film Waves. Plus, brief thoughts on Frozen II, Dark Waters and Honey Boy.
A big thanks to Matt for joining us once again. He's always a lovely guest and this time was no different. We had a fun conversation on Knives Out and we hope you enjoy as we did. Also, a huge thanks to Trey Edward Shults as well for sitting down with JD to talk Waves. It was a lively discussion and we hope it provokes you to go and see the film. We apologize in advance for the show being a little long this week, but we're confident you're going to like what it has to offer.
On that note, check out this week's show and let us know what you think in the comment section. Thanks for listening and for supporting the InSession Film Podcast!
– Movie Review: Knives Out (5:15)
Director: Rian Johnson
Writer: Rian Johnson
Stars: Daniel Craig, Chris Evans, Ana de Armas
– Notes / Frozen II / Dark Waters / Honey Boy (51:31)
As noted above, JD caught up with Disney's Frozen II and Todd Haynes' Dark Waters, and decided to give his thoughts on both of those films. Brendan also gave his thoughts on the Shia LaBeouf written film Honey Boy.
RELATED: Listen to Episode 350 of the InSession Film Podcast where we discussed Parasite!
– Trey Edward Shults Interview (1:23:53)
JD and Trey talk about the cast of Waves, its themes on love and hate, the film's cinematography and much more!
– Ingmar Bergman Movie Series: Fanny and Alexander (1:38:28)
Director: Ingmar Bergman
Writer: Ingmar Bergman
Stars: Bertil Guve, Pernilla Allwin, Kristina Adolphson
InSession Film Sponsor: First Time Watchers Podcast
– Music
Knives Out! (String Quartet in G Minor) – Nathan Johnson
Into the Unknown – Idina Menzal

Sonate Es-dur BWV 1031 für Flöte und obligates Cembalo: Sicilian – Peter-Lukas Graf, Manfred Sax, Jörg Ewald Dähler
The Return of the Eagle – Atli Ãrvarsson
Subscribe to our Podcasts RSS
Subscribe to our Podcasts on iTunes
Listen on Spotify
Listen on iHeartRadio
Listen on Stitcher
InSession Film Podcast – Episode 354
Next week on the show:
Main Review: Marriage Story
Top 3: N/A
Ingmar Bergman Movie Series: Scenes From a Marriage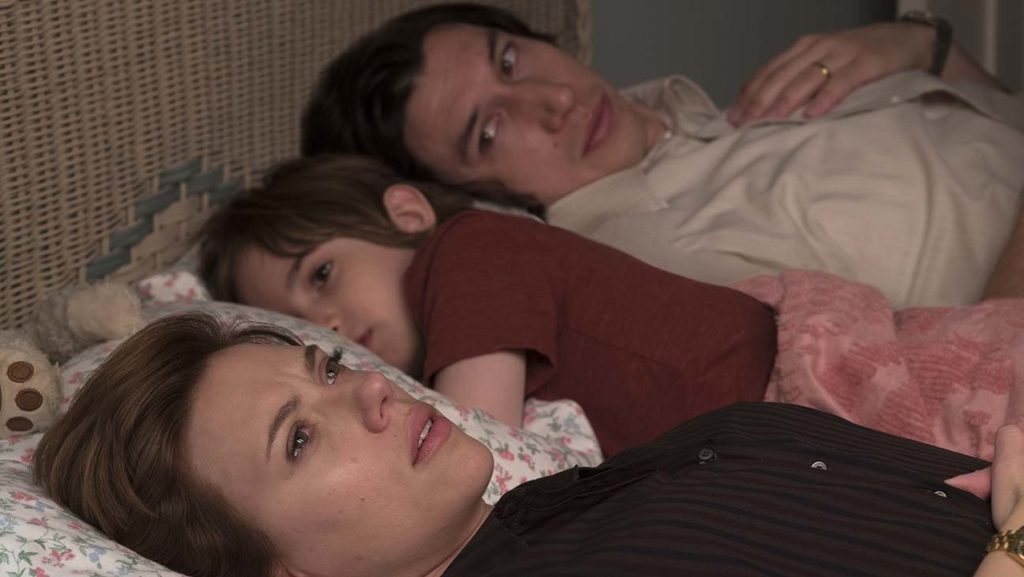 Help Support The InSession Film Podcast
If you want to help support us, there are several ways you can help us and we'd absolutely appreciate it. Every penny goes directly back into supporting the show and we are truly honored and grateful. Thanks for your support and for listening to the InSession Film Podcast!
VISIT OUR DONATE PAGE HERE