Podcast: High Life / Hellboy – Extra Film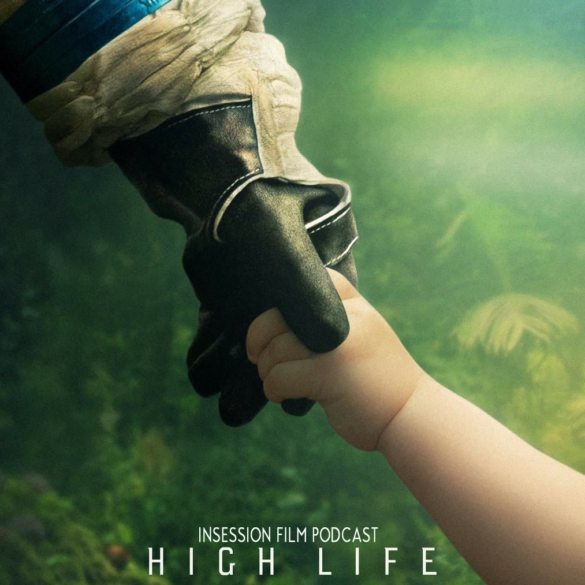 This week on the InSession Film Podcast: Extra Film segment, Ryan and Jay discuss Claire Denis' latest film in High Life and the latest comic book remake in Hellboy.
First, the guys discuss the English language debut of one of the most auteur filmmakers living today in Claire Denis. While High Life is her first film in English, the film still feels like the essence of her previous work. Denis is a very thought provoking director, thus the film lead to a pretty great discussion between the guys considering there is a lot to unpack in this film and a lot of different subjects and meanings that Denis is trying to convey.
Then, in the back half of the episode, the guys get into the newest version Hellboy. What once started off as the third film in the Guillermo del Toro incarnation of these characters, due to a lot of behind the scene drama, the film turned Hellboy into a R-rated ramp that has received a lot of negative press. Thus is why Ryan and Jay had to take a dive into the underworld to find out what all the hype was about.
On that note, have fun with this week's Extra Film segment and let us know what you think in the comment section below. Thanks for listening!
– Movie Review: High Life (9:52)
Director: Claire Denis
Writer: Claire Denis, Jean-Pol Fargeau
Stars: Robert Pattinson, Juliette Binoche, André Benjamin
– Movie Review: Hellboy (41:42)
Director: Neil Marshall
Writer: Andrew Cosby
Stars: David Harbor, Ian McShane, Sasha Lane
– Music
High Life – Stuart A. Staples
Hellboy – Benjamin Wallfisch
The Return of the Eagle – Atli Örvarsson
We try to make this the best movie podcast we possibly can and we hope you enjoy them. Subscribe today on iTunes, Spotfiy or Stitcher, and please leave us a review on iTunes. You can also find us on Soundcloud, PlayerFM and TuneIn Radio as well. We really appreciate all your support of the InSession Film Podcast.
Subscribe to our Podcasts RSS
Subscribe to our Podcasts on iTunes
Listen on Spotify
Listen on Stitcher
High Life / Hellboy – Extra Film
Mobile App
To hear this Extra Film episode and everything else we do, download our apps on the Amazon Market for Android and the Podcast Box app on IOS devices. The mobile app covers all of our main shows, bonus podcast's and everything else relating to the InSession Film Podcast. Thanks for your wonderful support and listening to our show. It means the world to us!