Podcast: Her Smell / Birds of Passage – Extra Film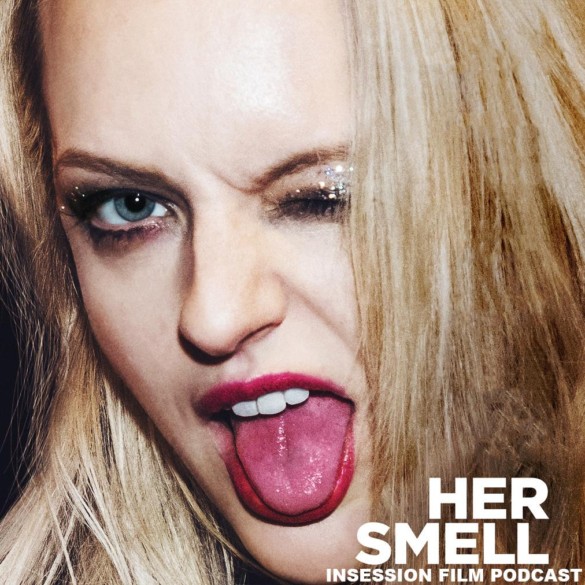 This week on the InSession Film Podcast: Extra Film segment, Ryan and JD discuss Alex Ross Perry's, Her Smell and the Colombian film, Birds of Passage.
With Jay on vacation, Ryan recruited JD to come on and review this punk rock drama from the mind of Perry and his lead actress Elizabeth Moss. This lead to one of the longest reviews of the year on Extra Film but there was so much in the film to discuss, that nothing could be left out. Perry's films have been divisive for a lot of people, so the guys really had a lot of fun discussing this one, with mentions as this could end up being in some categories for the InSession Film Awards at the end of the year.
Then, the guys review the Colombian drug epic that debut earlier in the year but slipped by them when it came out theatrically back in February. The film deals with a lot of topics including family and power that lead to some interesting takes by Ryan and JD, with one of the takes comparing this film to an all time classic that sparks an lively debate. Will be curious to see where this will end up with the rest of the foreign language films that come out by the end of the year.
On that note, have fun with this week's Extra Film segment and let us know what you think in the comment section below. Thanks for listening!
– Movie Review: Her Smell
Director: Alex Ross Perry
Writer: Alex Ross Perry
Stars: Elizabeth Moss, Cara Delevingne, Dan Stevens
– Movie Review: Birds of Passage
Director: Ciro Guerra and Cristina Gallego
Writer: Maria Camila Arias, Jacques Toulemonde Vidal
Stars: Carmiña Martínez, Natalia Reyes, José Acosta
– Music
Breathe – Something She
Jayechi Final – Rosario Epiyeyu
The Return of the Eagle – Atli Örvarsson
We try to make this the best movie podcast we possibly can and we hope you enjoy them. Subscribe today on iTunes, Spotfiy or Stitcher, and please leave us a review on iTunes. You can also find us on Soundcloud, PlayerFM and TuneIn Radio as well. We really appreciate all your support of the InSession Film Podcast.
Subscribe to our Podcasts RSS
Subscribe to our Podcasts on iTunes
Listen on Spotify
Listen on Stitcher
Her Smell / Birds of Passage – Extra Film
Mobile App
To hear this Extra Film episode and everything else we do, download our apps on the Amazon Market for Android and the Podcast Box app on IOS devices. The mobile app covers all of our main shows, bonus podcast's and everything else relating to the InSession Film Podcast. Thanks for your wonderful support and listening to our show. It means the world to us!