Podcast: Dune (1984) / Zola – Extra Film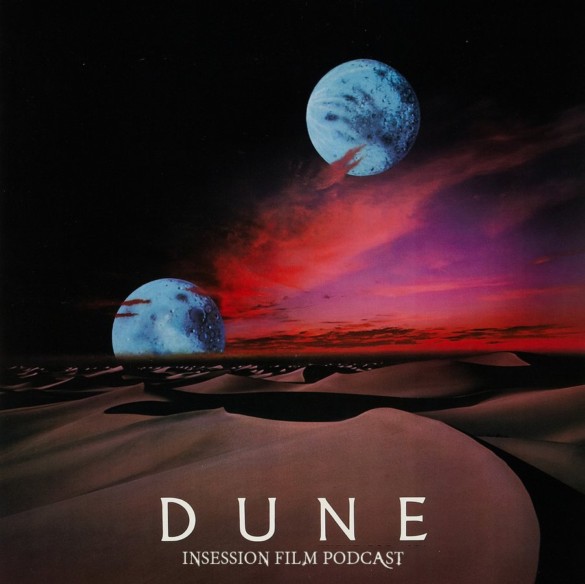 This week on Extra Film, Ryan and Jay continue their David Lynch Movie Series with his sci-fi epic Dune (1984) and they discuss the newest indie from A24 Zola!
After a stellar start in the movie, this is where the boys start to part on Lynch just a little bit. Known for being one of the most memorable box office disasters of all time, Dune (1984) showed the world what happens when you hire David Lynch to make a big-budget sci-fi film, and what it is like to watch a movie that the studio messed with so much, Lynch doesn't even consider it one of his films. Yet with this, as Ryan talks about why he doesn't really care for it a lot, in comes Jay with his take on why the cult classic is actually good. This leads to a very entertaining review.
In the back half of the episode, the guys review the latest indie to come from the studio A24, Zola. Based on a popular Twitter thread, Zola tackles race, sex and technology used within our modern world through a story about a stripper and her 'friends' trip in Florida and how it all goes wrong. Much like the first review in this episode, Jay really dug the film, and Ryan didn't really care for it, leading to a big disagreement on a movie some consider one of the best of the year 2021 so far.
Thanks for listening!
– Movie Review: Dune (1984) (6:28)
Director: David Lynch
Screenplay: David Lynch
Stars: Kyle MacLachlan, Patrick Stewart, Brad Dourif, Virginia Madsen, José Ferrer, Sting, Linda Hunt, Max von Sydow
– Movie Review: Zola (1:01:49)
Director: Janicza Bravo
Screenplay: Janicza Bravo, Jeremy O. Harris
Stars: Taylour Paige, Riley Keough, Nicholas Braun, Ari'el Stachel, Colman Domingo
– Music
Opening Theme- Toto
Angie Rose – 7 Gold Chains
The Return of the Eagle – Atli Örvarsson
We try to make this the best movie podcast we possibly can and we hope you enjoy them. Subscribe today on iTunes, Spotify, or Stitcher, and please leave us a review on iTunes. You can also find us on Soundcloud, PlayerFM, and TuneIn Radio as well. We really appreciate all your support of the InSession Film Podcast.
Subscribe to our Podcasts RSS
Subscribe to our Podcasts on iTunes
Listen on Spotify
Listen on Stitcher
Dune (1984) / Zola – Extra Film
To hear this Extra Film episode and everything else we do, download our apps on the Amazon Market for Android and the Podcast Source app on IOS devices. The mobile app covers all of our main shows, bonus podcasts and everything else relating to the InSession Film Podcast. Thanks for your wonderful support and for listening to our show. It means the world to us.