Podcast: Dr. No / The Rhythm Section – Extra Film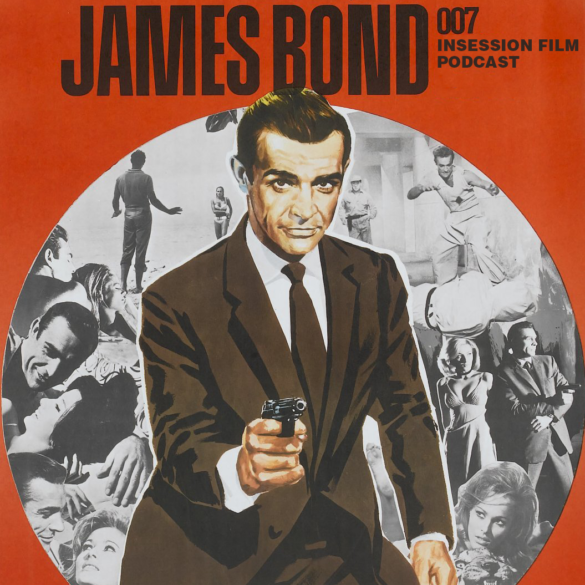 This week on the InSession Film Podcast: Extra Film segment, Jay and Ryan start their James Bond series with the one that started it all, Dr. No. They also cover the new release, The Rhythm Section, which has some very timely parallels to the saga of 007.
There is no better time to look back at some of the cinematic classics of the past than January, when it is hard enough to find one decent new release to cover, let alone two. Enter Sean Connery as pop culture's most famous spy. Jay and Ryan explore why this character connected so immediately with audiences and what makes Dr. No a little different from what the Bond series would later become.
After that discussion, the guys talk through The Rhythm Section, another spy film, starring Blake Lively. The film has been sitting on the shelf for a while and there were major production issues, but is it a classic January dump or is this a hidden gem early in the year? Listen to find out!
On that note, have fun with this week's Extra Film segment and let us know what you think in the comment section below. Thanks for listening!
– Movie Review: Dr. No (2:55)
Director: Terence Young
Screenplay: Richard Maibaum, Johanna Harwood, Berkely Mather
Stars: Sean Connery, Ursula Andress, Joseph Wiseman
– Movie Review: The Rhythm Section (41:53)
Directors: Reed Morano
Screenplay: Mark Burnell
Stars: Blake Lively, Jude Law, Sterling K. Brown
– Music
James Bond Theme – John Barry Orchestra
Only One – Reem
The Return of the Eagle – Atli Örvarsson
We try to make this the best movie podcast we possibly can and we hope you enjoy them. Subscribe today on iTunes, Spotify or Stitcher, and please leave us a review on iTunes. You can also find us on Soundcloud, PlayerFM and TuneIn Radio as well. We really appreciate all your support of the InSession Film Podcast.
Subscribe to our Podcasts RSS
Subscribe to our Podcasts on iTunes
Listen on Spotify
Listen on Stitcher
Dr. No / The Rhythm Section – Extra Film
Mobile App
To hear this Extra Film episode and everything else we do, download our apps on the Amazon Market for Android and the Podcast Box app on IOS devices. The mobile app covers all of our main shows, bonus podcast's and everything else relating to the InSession Film Podcast. Thanks for your wonderful support and for listening to our show. It means the world to us!