This week's episode is brought to you by Athletic Greens. Get a FREE one year supply of Vitamin D and 5 travel packs today!
This week on the InSession Film Podcast, Jay Ledbetter fills in for JD and we are joined by Mitchell Beaupre of Letterboxd as we continue our Steven Spielberg Movie Series with Catch Me If You Can! We also discuss our Top 3 cat & mouse films and during the break both Brendan and Jay offer up their thoughts on Everything Everywhere All at Once.
Big thanks to both Jay for jumping in the co-host chair and Mitchell for joining us as our guest this week. Both were absolutely terrific and it helped foster a really fun show. Catch Me If You Can has increasingly become a more popular Spielberg film over the years, and in time it could rise the ranks of being up there with his more iconic work. It was also great to jump back into a Top 3 discussion since it's been a few months since dipping our toes into those waters. All in all, it was a great show that we hope you enjoy as much as we did.
On that note, check out this week's show and let us know what you think in the comment section. Thanks for listening and for supporting the InSession Film Podcast!
– Steven Spielberg Movie Series: Catch Me If You Can (6:38)
Director: Steven Spielberg
Writers: Jeff Nathanson
Stars: Leonardo DiCaprio, Tom Hanks, Christopher Walken, Martin Sheen
– Notes / Discussion (59:27)
This week for our break segment, Brendan and Jay give their thoughts on the new Daniels film Everything Everywhere All at Once after missing out on Episode 475 a few weeks ago. It's looking more and more like that film will be featured heavily at our year end awards show.
[divider]
RELATED: Listen to Episode 443 of the InSession Film Podcast where we discussed CODA!
[divider]
– Top 3 Cat & Mouse Films (1:20:39)
"Cat and Mouse" movies have been a staple in Hollywood since the beginning of the industry, so it's amazing that we haven't done this topic over the years as there are countless films to consider for this exercise. Oftentimes they're very entertaining, full of mystery and suspense, and have such a wide appeal. It wasn't easy narrowing down the chopping block, however it did make for an interesting conversation.
Show Sponsor: First Time Watchers Podcast
– Music
Catch Me If You Can – John Williams
Hurdy Gurdy Man – Donovan
The Return of the Eagle – Atli Örvarsson
Subscribe to our Podcasts RSS
Subscribe to our Podcasts on iTunes
Listen on Spotify
Listen on Stitcher
InSession Film Podcast – Episode 480
[divider]
Next week on the show:
Review: Doctor Strange and the Multiverse of Madness
Steven Spielberg Movie Series: Catch Me If You Can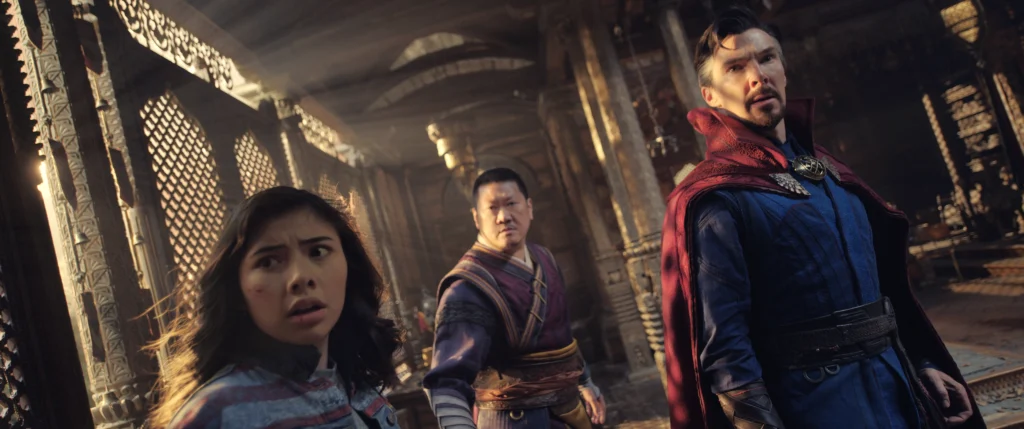 [divider]
Help Support The InSession Film Podcast
If you want to help support us, there are several ways you can help us and we'd absolutely appreciate it. Every penny goes directly back into supporting the show and we are truly honored and grateful. Thanks for your support and for listening to the InSession Film Podcast!
VISIT OUR DONATE PAGE HERE