Podcast: Casino Royale / The Mask of Zorro – Extra Film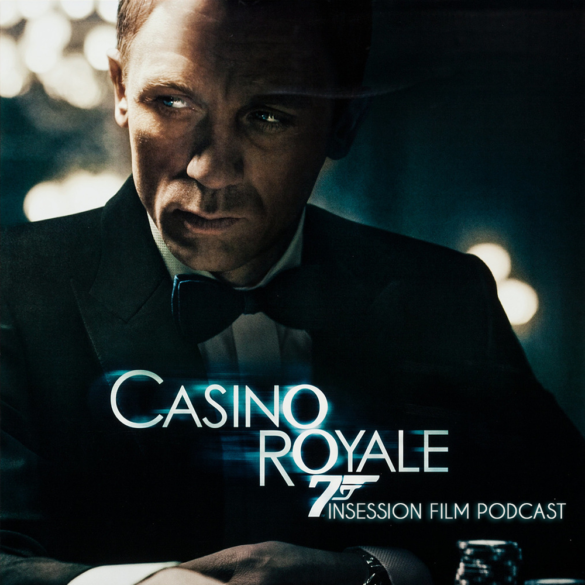 It's a Martin Campbell double feature this week on Extra Film! The bond series enters the Daniel Craig Era with a review of Casino Royale and the guys go back to 1998 (with special guest Brendan Cassidy) to talk about The Mask of Zorro.
Many fans consider Casino Royale to be one of the better entries in the history of the Bond franchise. It re-invented the world of Bond as more grounded and gritty after the cartoonishness of the Brosnan films. What is it about this film that makes it feel so fresh, yet still so in-line with the tradition of Bond? Ryan and Jay talk through it!
Then, the discussion moves to The Mask of Zorro and Brendan Cassidy joins to talk about a movie he has a tremendous about of enthusiasm for. The Mask of Zorro is very much in the vein of classic swashbucklers and it makes complete sense that someone with a history with James Bond would make sense to take the helm of a film like this. The guys discuss its place in history, what makes it so memorable, and debate what some consider flaws.
Thanks for listening!
– Movie Review: Casino Royale (4:31)
Director: Martin Campbell
Screenplay: Neal Purvis, Robert Wade, Paul Haggis
Stars: Daniel Craig, Eva Green, Mads Mikkelsen, Giancarlo Giannini, Jeffrey Wright, Judi Dench
– Movie Review: The Mask of Zorro (54:29)
Directors: Martin Campbell
Screenplay: John Eskow, Ted Elliott, Terry Rossio
Stars: Antonio Banderas, Anthony Hopkins, Catherine Zeta-Jones, Stuart Wilson, Matt Letscher
– Music
You Know My Name – Chris Cornell
The Mask Of Zorro: Spanish Tango – James Horner
The Return of the Eagle – Atli Örvarsson
We try to make this the best movie podcast we possibly can and we hope you enjoy them. Subscribe today on iTunes, Spotify or Stitcher, and please leave us a review on iTunes. You can also find us on Soundcloud, PlayerFM and TuneIn Radio as well. We really appreciate all your support of the InSession Film Podcast.
Subscribe to our Podcasts RSS
Subscribe to our Podcasts on iTunes
Listen on Spotify
Listen on Stitcher
The World Is Not Enough / Swallow – Extra Film
Mobile App
To hear this Extra Film episode and everything else we do, download our apps on the Amazon Market for Android and the Podcast Box app on IOS devices. The mobile app covers all of our main shows, bonus podcast's and everything else relating to the InSession Film Podcast. Thanks for your wonderful support and for listening to our show. It means the world to us!