Podcast: Brewster McCloud / Tigertail – Extra Film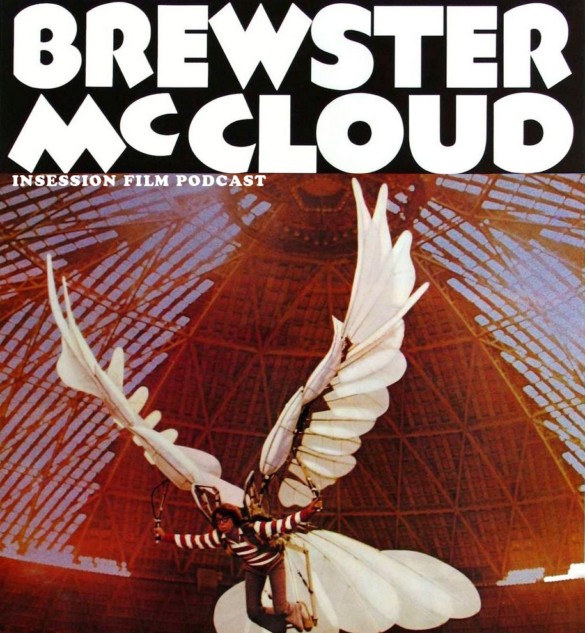 This week on Extra Film, Ryan and Jay discuss the next film in their Robert Altman Movie Series with Brewster McCloud and they also review Netflix's Tigertail!
As the second film in the series, the boys at Extra Film get a little weirder with Altman's next project under discussion. Following a young man who is training to become a bird and fly away, both Ryan and Jay found that Brewster McCloud is an absolute delight and a pleasant surprise since neither had seen it before. With dark humor and profound social commentary, Brewster McCloud is a wonderful piece of cinema.
Then, the discussion moves to Tigertail, the latest film from the big streaming giant Netflix. Following his success with the television show Master of None, director Alan Yang used his goodwill with Netflix to create a personal tale about a Taiwanese factory worker moving to America. Beautifully shot and with a lovely performance from screen legend Tzi Ma, Yang has a made very solid debut that the fellas seemed to enjoy.
Thanks for listening!
– Movie Review: Brewester McCloud (3:11)
Director: Robert Altman
Screenplay: Doran William Cannon
Stars: Bud Cort, Sally Kellerman, Michael Murphy, Shelley Duvall
– Movie Review: Tigertail(45:30)
Directors: Alan Yang
Screenplay: Alan Yang
Stars: Tzi Ma, Christine Ko, Hayden Szeto, Lee Hong-chi
– Music 
Lift Ev'ry Voice & Sing – Merry Clayton
Tou Xin De Re – Yao Su Rong
The Return of the Eagle – Atli Örvarsson
We try to make this the best movie podcast we possibly can and we hope you enjoy them. Subscribe today on iTunes, Spotify or Stitcher, and please leave us a review on iTunes. You can also find us on Soundcloud, PlayerFM and TuneIn Radio as well. We really appreciate all your support of the InSession Film Podcast.
Subscribe to our Podcasts RSS
Subscribe to our Podcasts on iTunes
Listen on Spotify
Listen on Stitcher
Brewester McCloud / Tigertail – Extra Film
Mobile App
To hear this Extra Film episode and everything else we do, download our apps on the Amazon Market for Android and the Podcast Box app on IOS devices. The mobile app covers all of our main shows, bonus podcast's and everything else relating to the InSession Film Podcast. Thanks for your wonderful support and for listening to our show. It means the world to us!