Podcast: Bound / Collective – Extra Film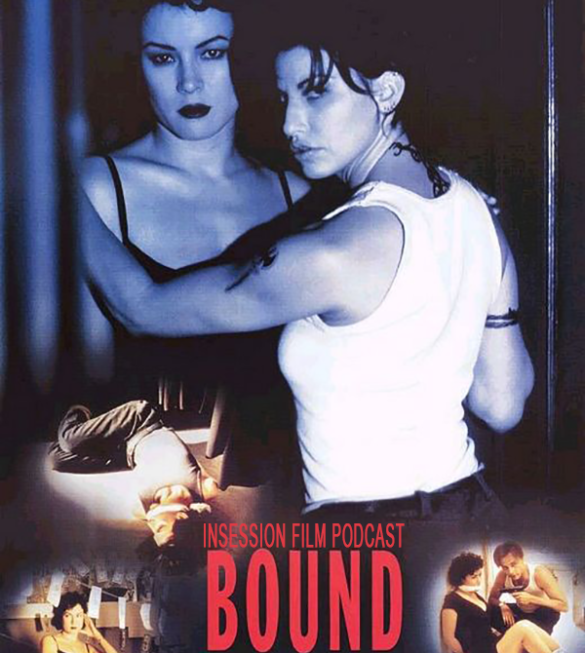 On this week's Extra Film, Ryan and Jay begin their Wachowski Sisters Movie Series with Bound, and they also review the documentary Collective!
Admired as two of the leading pioneers in big-budget spectacles, Lana and Lilly Wachowski started small with a lesbian neo-noir classic from the 1990s. Small in scale but provocative and entertaining as all get out, the sisters put a spell on the audience from the moment the film begins. With a trio of stellar performances, it's no secret why this cult classic might be one of the best directorial debuts of all time.
In the back half of the episode, the boys take a look at Collective, a documentary set halfway across the world yet feels too close to home. In a story that covers the Romanian health care system, we see the political corruption that surrounds the well being of all who live there. The film shows how the media, the people, and the politicians who care can try to fix things, even though it might not be fixable. It's one of the best films of 2020.
Thanks for listening!
– Movie Review: Bound (3:50)
Director: Lana Wachowski, Lilly Wachowski
Screenplay: Lana Wachowski, Lilly Wachowski
Stars: Jennifer Tilly, Gina Gershon, Joe Pantoliano, John Ryan
– Movie Review: Collective (56:47)
Directors: Kleber Mendonça Filho, Juliano Dornelles
Screenplay: Alexander Nanau, Antoaneta Opriș
– Music
Bound Soundtrack – Don Davis
Ballad Of A Politician – What We Saw from the Cheap Seats- Regina Spektor
The Return of the Eagle – Atli Örvarsson
We try to make this the best movie podcast we possibly can and we hope you enjoy them. Subscribe today on iTunes, Spotify, or Stitcher, and please leave us a review on iTunes. You can also find us on Soundcloud, PlayerFM, and TuneIn Radio as well. We really appreciate all your support of the InSession Film Podcast.
Subscribe to our Podcasts RSS
Subscribe to our Podcasts on iTunes
Listen on Spotify
Listen on Stitcher
Bound / Collective – Extra Film
To hear this Extra Film episode and everything else we do, download our apps on the Amazon Market for Android and the Podcast Source app on IOS devices. The mobile app covers all of our main shows, bonus podcasts and everything else relating to the InSession Film Podcast. Thanks for your wonderful support and for listening to our show. It means the world to us.