Podcast: Borat / Top 5 Movies of 2006 – Episode 288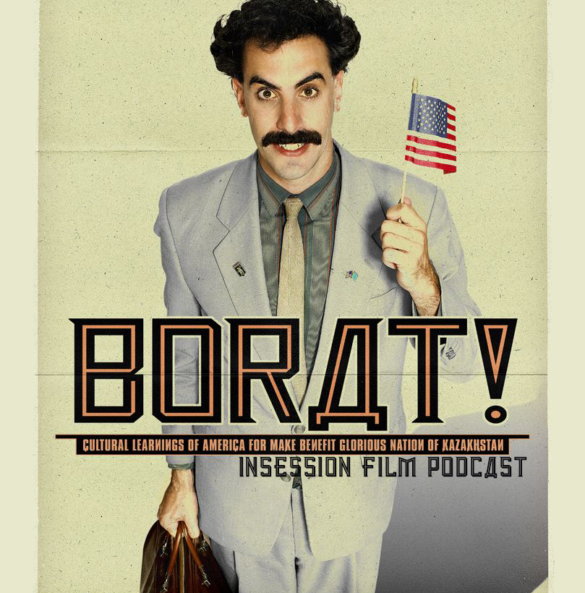 This week's episode is brought to you by Patreon and our awesome listener's like you. Sign up today and get some awesome rewards!
This week on the InSession Film Podcast, we continue our year-by-year retrospective series by reviewing Borat: Cultural Learnings of America for Make Benefit Glorious Nation of Kazakhstan and discussing our Top 5 movies of 2006!
While 2006 had arguably more defining films such as The Departed, Children of Men and Pan's Labyrinth, we wanted to steer away from those for reasons we talk about on the show. Sacha Baron Cohen is a unique figure and Borat is arguably still his best work to date, and it's a film that in many ways helps characterize 2006. At any rate, we hope you enjoy our reminiscing and the discussion we had on these great films.
On that note, check out this week's show and let us know what you think in the comment section. Thanks for listening and for supporting the InSession Film Podcast!
– Movie Review: Borat (3:57)
Director: Larry Charles
Writer: Sacha Baron Cohen, Anthony Hines
Stars: Sacha Baron Cohen, Ken Davitian
– Top 5 Movies of 2006 – Picks #5 / #4 / #3 (37:11)
2006 may have been slightly top heavy, but overall it was still a very good year. In fact, some of these films will go down as some of the very best of all-time in their respective genres. It may not have been a consistent year, but it was anything but lacking so this exercise was still a great challenge. However we were ultimately very satisfied with our selections and we hope you enjoy them as well.
Top 5 Sponsor: First Time Watchers Podcast
RELATED: Listen to Episode 236 of the InSession Film Podcast where we discussed There Will Be Blood and our Top 5 Movies of 2007!
– Top 5 Movies of 2006 – Picks #2 / #1 (1:28:36)
To finish our 2006 retrospective, we discussed our favorite films films of that year in this last segment. We also discussed our 6-20 selections, rounding out our Top 20.
On that note, what would be your top 10 movies of 2006?
– Music
Kazakhstan You Very Nice Place – Borat Soundtrack
The Winner Is – DeVotchKa
Pan's Labyrinth Lulliby – Javier Navarrete
The Return of the Eagle – Atli Örvarsson
Subscribe to our Podcasts RSS
Subscribe to our Podcasts on iTunes
Listen on Stitcher
InSession Film Podcast – Episode 288
Next week on the show:
Main Review: 2001: A Space Odyssey
2018 Fall Movie Preview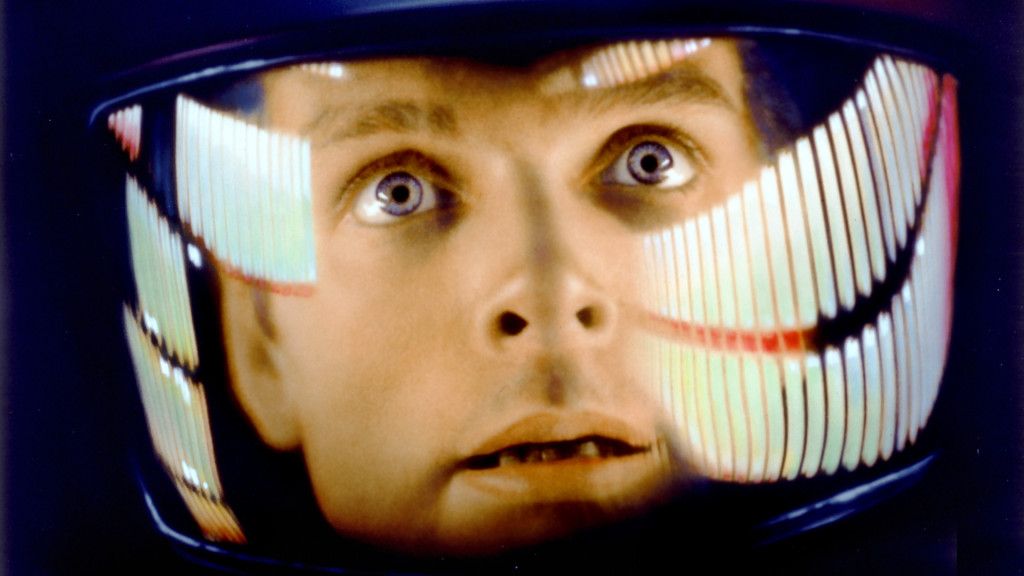 Help Support The InSession Film Podcast
If you want to help support us, there are several ways you can help us and we'd absolutely appreciate it. Every penny goes directly back into supporting the show and we are truly honored and grateful. Thanks for your support and for listening to the InSession Film Podcast!
VISIT OUR DONATE PAGE HERE