List: Top 10 Movies of 2006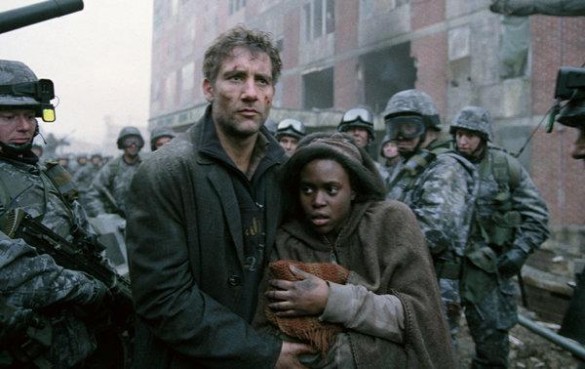 This week on Episode 288 of the InSession Film Podcast, we continued our year-by-year retrospective series by taking a look at 2006, a pretty great year for film despite a lack of consistency. It may have been slightly top heavy with films such as Children of Men, Pan's Labyrinth, and Letters from Iwo Jima – films that will go down as some of the very best of all-time in their respective genres – but there were also some great hidden gems. So, this exercise was still a great challenge. However we were ultimately very satisfied with our selections and we hope you enjoy them as well.
NOTE: On #288 we only discussed our Top 5 movies of 2006, so be sure to listen to the show to hear us discuss why these particular films were the very best of that year. However, as you'll see below, we have listed our full Top 20 lists from 2006.
JD
1) Pan's Labyrinth
2) Children of Men
3) United 93
4) Man Push Cart
5) Letters from Iwo Jima
6) Brick
7) Half Nelson
8) L'Enfant
9) The Proposition
10) Stranger Than Fiction
11) Old Joy
12) The Prestige
13) Mission: Impossible III
14) Babel
15) The Devil and Daniel Johnston
16) Casino Royale
17) A Scanner Darkly
18) Shortbus
19) Little Miss Sunshine
20) Volver
Brendan
1) Brick
2) Children of Men
3) Volver
4) The Proposition
5) Letters from Iwo Jima
6) Pan's Labyrinth
7) The Fountain
8) The Descent
9) The Science of Sleep
10) Bug
11) United 93
12) L'Enfant
13) Man Push Cart
14) Half Nelson
15) Stranger Than Fiction
16) Little Miss Sunshine
17) The Prestige
18) Casino Royale
19) Marie Antoinette
20) Old Joy
Hopefully you guys enjoyed our lists and if you agree or disagree with us, let us know in the comment section below. Clearly there are a lot of other contenders from 2006 that battled for our lists, that just missed the cut. That being said, what would be your Top 10? Leave a comment in the comment section or email us at [email protected].
For the entire podcast, click here or listen below.
For more lists done by the InSession Film crew and other guests, be sure see our Top 3 Movie Lists page.