Podcast: There Will Be Blood, Top 5 Movies of 2007 – Episode 236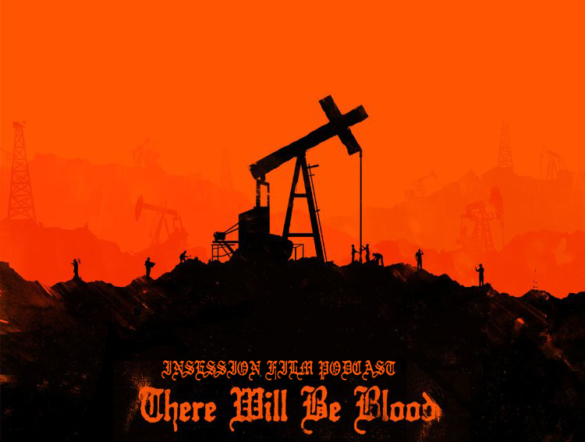 This week's episode is brought to you by MoviePass, sign up today for just $9.99/month and see unlimited movies! This week's show is also sponsored by the movie Road to the Well, now streaming on Amazon Prime!
This week on the InSession Film Podcast, we continue our year-by-year retrospective series by reviewing Paul Thomas Anderson's There Will Be Blood and discussing our Top 5 movies of 2007!
As you'll hear on the show, and as you're probably aware of already, 2007 was such a rich year for film. It is arguably the deepest year we've seen this century in terms of quality, making this retrospective a very satisfying experience. We hope you enjoy our reminiscing and the discussion we had on these great films.
On that note, check out this week's show and let us know what you think in the comment section. Thanks for listening and for supporting the InSession Film Podcast!
– Movie Review: There Will Be Blood (15:30)
Grades
Brendan: A+
JD: A
– Top 5 Movies of 2007 – Picks #5 / #4 / #3 (59:43)
As mentioned above, 2007 was a robust year for film and narrowing that down to a Top 5 was impossibly difficult. In most years, the films in our 6-10 would easily find a spot in a Top 5 for us. As rewarding as this exercise was, the challenge of conjuring a list with these films was a bit cumbersome. However we were ultimately very satisfied with our selections and we hope you enjoy them as well.
Top 5 Sponsor: First Time Watchers Podcast
RELATED: Listen to Episode 235 of the InSession Film Podcast where we discussed Logan Lucky!
– Top 5 Movies of 2007 – Picks #2 / #1 (1:35:46)
To finish our 2007 retrospective, we discussed our favorite films films of that year in this last segment. We also discussed our 6-20 selections, rounding out our Top 20.
On that note, what would be your top 10 movies of 2007?
– Music
There Will Be Blood – Jonny Greenwood
Arrival to Earth – Steve Jablonsky
Falling Slowly – Glen Hansard
The Return of the Eagle – Atli Örvarsson
Subscribe to our Podcasts RSS
Subscribe to our Podcasts on iTunes
Listen on Stitcher
InSession Film Podcast – Episode 236
Next week on the show:
Main Review: Close Encounters of the Third Kind
2017 Fall Movie Preview

Help Support The InSession Film Podcast
If you want to help support us, there are several ways you can help us and we'd absolutely appreciate it. Every penny goes directly back into supporting the show and we are truly honored and grateful. Thanks for your support and for listening to the InSession Film Podcast!
VISIT OUR DONATE PAGE HERE