Podcast: Black Panther / Top 3 Culturally Significant Movies – Episode 261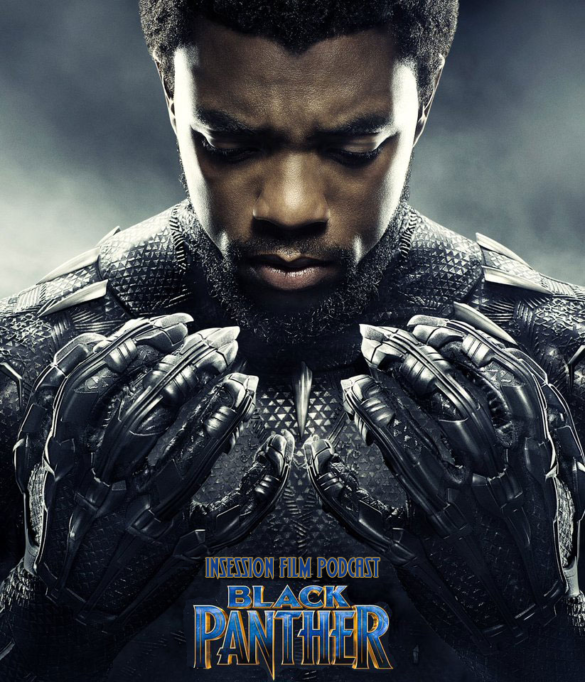 This week's episode is brought to you by GoDaddy. Sign up today and get 30% off!
This week on the InSession Film Podcast, DJ Valentine from Simplistic Reviews joins us to review Ryan Coogler's Black Panther, a film we've been anticipating for quite some time now. We also discuss our Top 3 culturally significant movies and we rank Black Panther among the Marvel Cinematic Universe as it stands right now.
In early 2015, DJ joined us on our Episode 98 Bonus Content and educated the world on why Black Panther would be great for the MCU. At that time, we didn't know who would play the iconic character or who would direct the film. In fact, it wasn't until a full year after that when Coogler was announced to take the helm. But it all started on that bonus content for us. Since then we've talked about this project many times and have been anticipating it heavily. So, it was a no-brainer to bring DJ back to talk about the film, and he did not disappoint.
On that note, check out this week's show and let us know what you think in the comment section. Thanks for listening and for supporting the InSession Film Podcast!
– Movie Review: Black Panther (5:11)
Grades
Brendan: A-
JD: A-
DJ: A+
– Ranking Black Panther in MCU (1:02:16)
We will do a full ranking of the MCU prior to our review of Avengers: Infinity War, but until then we thought it would be fun to see where Black Panther ranks for us as of right now.
RELATED: Listen to Episode 168 of the InSession Film Podcast where we discussed Captain America: Civil War!
– Top 3 Culturally Significant Movies (1:12:36)
This list could go in a number of directions depending on your criteria determining culture and significance, and the variations in our lists very much reflected that. There are tons of films that have impacted culture over the years, so it was a challenge to narrow it down and focus on the films that resonated with us the most, especially since many of the films that define American culture are among our all-time favorites. That said, what would make your Top 3?
Top 3 Sponsor: First Time Watchers Podcast
– Music
All the Stars (with SZA) – Kendrick Lamar
The Great Mound Battle – Ludwig Goronsson
Carol Opening – Carter Burwell
The Return of the Eagle – Atli Örvarsson
Subscribe to our Podcasts RSS
Subscribe to our Podcasts on iTunes
Listen on Spotify
Listen on Stitcher
InSession Film Podcast – Episode 261
Next week on the show:
Review: Annihilation
Top 3: TBD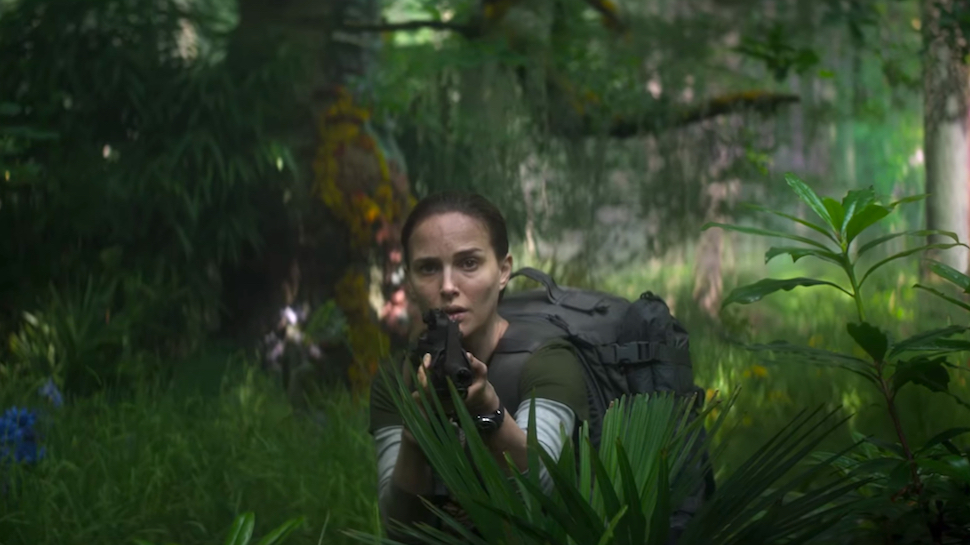 Help Support The InSession Film Podcast
If you want to help support us, there are several ways you can help us and we'd absolutely appreciate it. Every penny goes directly back into supporting the show and we are truly honored and grateful. Thanks for your support and for listening to the InSession Film Podcast!
VISIT OUR DONATE PAGE HERE