List: Top 3 Culturally Significant Movies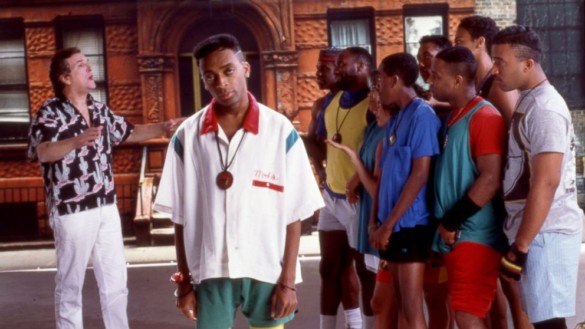 This week on Episode 261 of the InSession Film Podcast, inspired by Black Panther, we discussed our top 3 culturally significant movies. This list could go in a number of directions depending on your criteria determining culture and significance, and the variations in our lists very much reflected that. There are tons of films that have impacted culture over the years, so it was a challenge to narrow it down and focus on the films that resonated with us the most, especially since many of the films that define American culture are among our all-time favorites. On that note, what movies would make your list? Here are the one's that made ours:
**Please keep in mind that we each had different criteria for our selections**
JD
1) Carol / Moonlight / Call Me By Your Name
2) Do the Right Thing
3) Night of the Living Dead
Brendan
1) Do the Right Thing
2) Easy Rider
3) To Kill a Mockingbird
DJ
1) Do the Right Thing
2) Shaft
3) Philadelphia
Honorable Mentions (Combined)
Metropolis, Star Wars, Citizen Kane, Jaws, Trip to the Moon, Modern Times, Psycho, Alien, Blade Runner, The Color Purple, Dances with Wolves, Ben Hur, Passion of the Christ, Far From Heaven, All that Heaven Allows, Rocky, Pather Panchali, Bicycle Thieves, Roots, Guess Who's Coming to Dinner, Snow White and the Seven Dwarfs, The Avengers, The Matrix, Wonder Woman, 12 Years a Slave, Remember the Titans, Selma, The New World, The Big Sick, Get Out, Black Panther
Hopefully you guys enjoyed our lists and if you agree or disagree with us, let us know in the comment section below. There are many other great performances that we may not have mentioned or accidentally skipped out on that you love. That being said, what would be your Top 3? Leave a comment in the comment section or email us at insessionfilm@gmail.com.
For the entire podcast, click here or listen below.
For more lists done by the InSession Film crew and other guests, be sure see our Top 3 Movie Lists page.