Podcast: Black Narcissus / Planes, Trains and Automobiles – Extra Film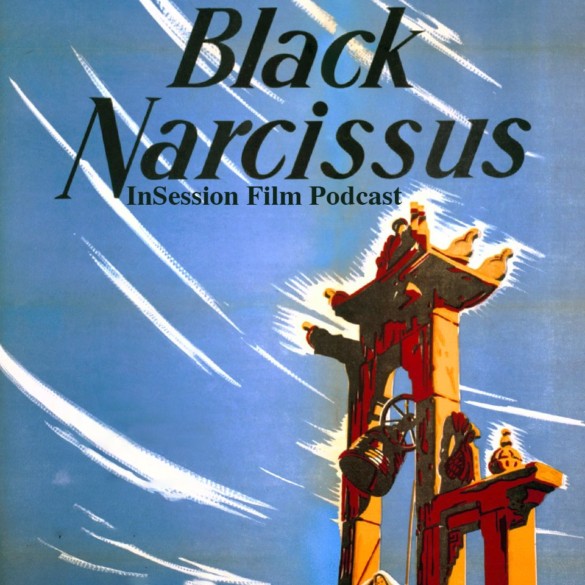 On this week's Extra Film, Ryan and Jay continue their Michael Powell / Emeric Pressburger Movie Series with Black Narcissu, and they also review Planes, Trains and Automobiles!
After their glowing review of A Matter of Life and Death last week, the boys turn their attention to the fourth film in the series in Black Narcissu. A movie that focuses on desire and religion leads to Powell and Pressburger's darkest film to date. Built on the back of great female performances and wonderful production design, Black Narcissu is the one film in the series that leads to the most intellectually darker film to talk about, in which both Ryan and Jay swoon over.
In the back half of the episode, the boys take on the Thanksgiving classic Planes, Trains and Automobiles. Known for being one of the funniest films of all time, John Hughes dominated the 1980s with some of the best films of that time period. He perfectly molds the talents of Martin and Candy, with their chemistry flying off the screen as one of the best screen pair of all time. It was a lot of fun and the boys had a blast reviewing this movie.
Thanks for listening!
– Movie Review: Black Narcissu (4:37)
Director: Michael Powell, Emeric Pressburger
Screenplay: Michael Powell, Emeric Pressburger
Stars: Deborah Kerr, Sabu, David Farrar, Flora Robson, Esmond Knight, Jean Simmons
– Movie Review: Planes, Trains and Automobiles (55:47)
Directors: John Hughes
Screenplay: John Hughes
Stars: Steve Martin, John Candy
– Music
Black Narcissus- Score
Planes, Trains & Automobiles – You'll Never Make the Six
The Return of the Eagle – Atli Örvarsson
We try to make this the best movie podcast we possibly can and we hope you enjoy them. Subscribe today on iTunes, Spotify or Stitcher, and please leave us a review on iTunes. You can also find us on Soundcloud, PlayerFM, and TuneIn Radio as well. We really appreciate all your support of the InSession Film Podcast.
Subscribe to our Podcasts RSS
Subscribe to our Podcasts on iTunes
Listen on Spotify
Listen on Stitcher
Black Narcissus / Planes, Trains and Automobiles – Extra Film
To hear this Extra Film episode and everything else we do, download our apps on the Amazon Market for Android and the Podcast Source app on IOS devices. The mobile app covers all of our main shows, bonus podcast's and everything else relating to the InSession Film Podcast. Thanks for your wonderful support and for listening to our show. It means the world to us