Podcast: Bamboozled / Ema – Extra Film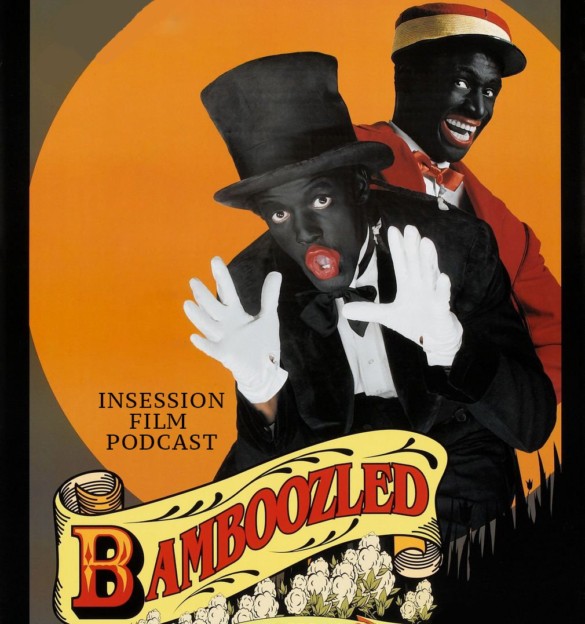 This week on Extra Film, Josh Parham of Next Best Picture joins Ryan and Jay to continue their Spike Lee Movie Series with Bamboozled and then Ryan and Jay discuss the new Pablo Larraín's flick, Ema!
Following last week's conversation of He Got Game, the Extra Film boys, along with Josh, review one of Spike's most controversial films. Billed as a dark satire, Bamboozled shines a light on the way we as a society use look at race within our culture. With some of the most striking visual imagery you will ever see, Bamboozled tackles issues no one else would be able to. This is a fantastic conversation between Ryan, Jay, and Josh, and it's a must listen.
In the back half of the episode, the guy's review Ema. Pablo Larraín follows up with the acclaimed Jackie, he tackles a young woman's journey of growing into the adult and mother she wants to be. Through the use of dance, we see her evolution and a blossoming performance from Mariana Di Girolamo. Jay liked this movie more than Ryan, but it led to an interesting coversation.
Thanks for listening!
– Movie Review: Bamboozled (3:33)
Director: Spike Lee
Screenplay: Spike Lee
Stars: Damon Wayans, Savion Glover, Jada Pinkett Smith, Tommy Davidson, Michael Rapaport
– Movie Review: Ema (1:20:14)
Director: Pablo Larraín
Screenplay: Guillermo Calderón, Alejandro Moreno
Stars: Mariana Di Girolamo, Gael García Bernal, Paola Giannini, Santiago Cabrera
– Music
Bamboozled Opening – Terence Blanchard
DESTINO – E$tado Unido
The Return of the Eagle – Atli Örvarsson
We try to make this the best movie podcast we possibly can and we hope you enjoy them. Subscribe today on iTunes, Spotify, or Stitcher, and please leave us a review on iTunes. You can also find us on Soundcloud, PlayerFM, and TuneIn Radio as well. We really appreciate all your support of the InSession Film Podcast.
Subscribe to our Podcasts RSS
Subscribe to our Podcasts on iTunes
Listen on Spotify
Listen on Stitcher
Bamboozled / Ema – Extra Film
To hear this Extra Film episode and everything else we do, download our apps on the Amazon Market for Android and the Podcast Source app on IOS devices. The mobile app covers all of our main shows, bonus podcasts and everything else relating to the InSession Film Podcast. Thanks for your wonderful support and for listening to our show. It means the world to us.