Podcast: Bad Boys For Life / Top 5 Most Anticipated Films of 2020 – Episode 361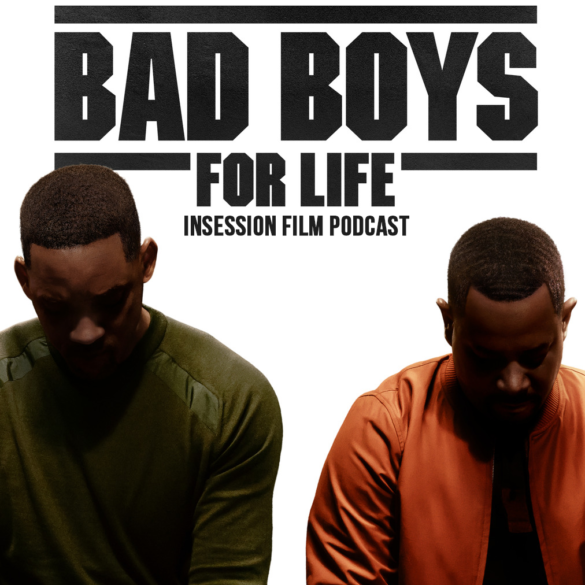 This week's episode is brought to you by WW. Save 30% on your first order today!
This week on the InSession Film Podcast, Diego Crespo from the Waffle Press Podcast joins us to review Bad Boys For Life, a film we've been highly anticipating for some time. So, it makes sense that we also discussed our Top 5 most anticipated films of 2020 as well.
As you could assume, after a long, but thorough celebration of film in 2019 last week, this week's show marks the first of our 2020 campaign. We are hoping for great things this year and it was really fun to go though many of the films we'll get to experience over the next twelve months. Also, a big thanks to Diego for joining us as well. Aside from JD, he's arguably the biggest Bad Boys fan out there, so we had to have him on the show this week. And we are super grateful that he made time for us. Here's to another great year in film!
On that note, check out this week's show and let us know what you think in the comment section. Thanks for listening and for supporting the InSession Film Podcast!
– Movie Review: Bad Boys For Life (4:49)
Director: Adil El Arbi (as Adil), Bilall Fallah (as Bilall)
Writers: Chris Bremner, Peter Craig, Joe Carnahan
Stars: Will Smith, Martin Lawrence, Vanessa Hudgens
– Notes / Oscar Nominations (43:49)
The InSession Film Awards always carry a toll, so there are no catch up reviews this week as we transition to 2020, however the nominations for the 92nd Academy Awards came out last week and we felt compelled to talk about them. As always, it's a mixed bag of disappointment and joy, but this year's batch of noms are pretty good overall.
RELATED: Listen to Episode 360 of the InSession Film Podcast where we discussed our Top 10 Movies of 2019!
– Top 5 Most Anticipated Films of 2020 – Part 1 (59:29)
It's a new year and that means there are a lot of new movies for us to look forward to this year. 2019 was a wonderful year for film and it should be really exciting to see how or if that progression continues into 2020. In terms of mainstream entertainment, there's more uncertainty this year than what we've seen the last few years. No Time to Die, Wonder Woman 1984 and Black Widow should be hits, but there's no guarantees for others such as Eternals, Morbius, Godzilla vs Kong, Ghostbusters: Afterlife, and Dune among others. Mulan should be a big hit, but it's less talked about than other gems from the Disney Renaissance era. Even musicals such as West Side story and In the Heights are somewhat up in the air, although we do expect to have some play with audiences. More than anything, this will be the year of the long-awaited sequel with movies like Top Gun: Maverick, Bad Boys For Life, Coming 2 America and Bill & Ted Face the Music. The indie and auteur circuit is where 2020 could really thrive though. We are going to see plenty of great directors releasing new projects this year, and it looks quite exciting on that front. We had a lot to discuss here and it was fun talking about what the year has to offer. That said, what would be your top 5?
– Top 5 Most Anticipated Films of 2020 – Part 2 (1:29:45)
To finish off the show this week, we round out our conversation of Most Anticipated films by revealing our top 2 picks and our plethora of honorable mentions.
Top 5 Sponsor: First Time Watchers Podcast
– Music
Bad Boys – Inner Circle
Uptown II – Meek Mill, Farruko
Danger Zone – Kenny Loggins
The Return of the Eagle – Atli Örvarsson
Subscribe to our Podcasts RSS
Subscribe to our Podcasts on iTunes
Listen on Spotify
Listen on Stitcher
InSession Film Podcast – Episode 361
Next week on the show:
Review: The Gentleman
Top 3: TBD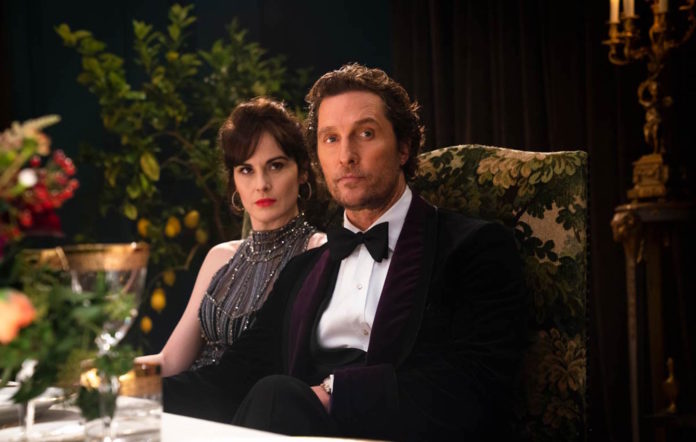 Help Support The InSession Film Podcast
If you want to help support us, there are several ways you can help us and we'd absolutely appreciate it. Every penny goes directly back into supporting the show and we are truly honored and grateful. Thanks for your support and for listening to the InSession Film Podcast!
VISIT OUR DONATE PAGE HERE