Podcast: Top 10 Movies of 2019 – Episode 360 (Part 2)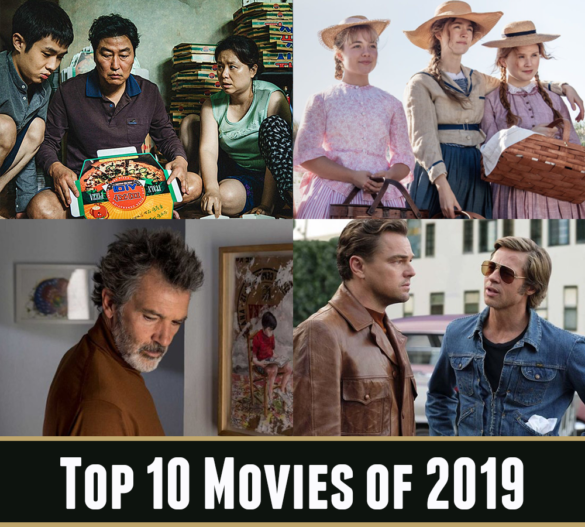 This week on the InSession Film Podcast, for Part 2 of our InSession Film Awards, we discuss our Top 10 movies of 2019! It was a great year for film and we had a really fun discussion as we countdown the very best that cinema had to offer at the movies this last year. It wasn't quite as consistent as last year, but wow did the fall season hit in a strong way, which made this exercise quite challenging. It was really fun though, 2019 gave us some memorable films that we'll carry with us for a long time to come.
Click here to listen to Part 1 of our 7th annual InSession Film Awards!
– Top 10 Movies of 2019 (3:29)
See JD's full list here
See Brendan's full list here
See Jay's full list here
See Ryan's full list here
Special thanks to all of our friends who called in and gave us their top movies of 2019!
Fox Troilo – Geekscholars Movie News
Richard Newby – The Hollywood Reporter
Matt Neglia – Next Best Picture
Adam Kempenaar – Filmspotting
Do you agree or disagree with our list? Let us know in the comment section below or contact us on social media.
– Music
Moonfog – Jimmy Buffet
A Hidden Life – James Newton Howard
The Return of the Eagle – Atli Örvarsson
Subscribe to our Podcasts RSS
Subscribe to our Podcasts on iTunes
Listen on Spotify
Listen on Stitcher
InSession Film Podcast – Episode 360 (Part 2)
Help Support The InSession Film Podcast
If you want to help support us, there are several ways you can help us and we'd absolutely appreciate it. Every penny goes directly back into supporting the show and we are truly honored and grateful. Thanks for your support and for listening to the InSession Film Podcast!
VISIT OUR DONATE PAGE HERE