Podcast: 2019 InSession Film Awards – Episode 360 (Part 1)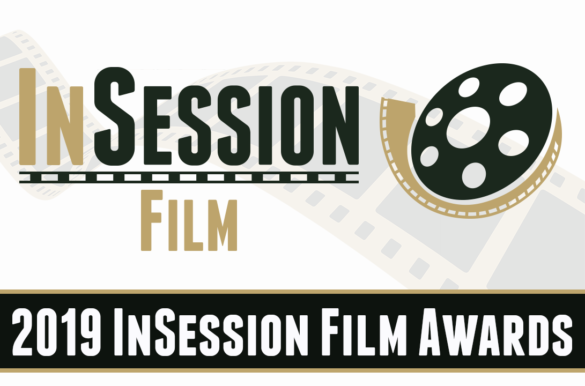 This week on the InSession Film Podcast, we feature our 7th annual InSession Film Awards! During Part 1, we discuss the very best that 2019 had to offer in terms of film. We discuss surprises, overlooked movies, the best acting performances and so much more!
Stay tuned for Part 2, where we discuss our Top 10 Movies of 2019.
Want to participate with our Awards show? Go to our Preview page and download the Awards Category sheet, fill it out with your nominees, and winners and as you listen to the show, see how your picks stack up against ours!
– InSession Film Awards 2019 (4:36)
Individual Special Awards
Best Movie Discovery
Best Surprise Actor/Actress
Best Surprise Movie
Best Overlooked Movie
Best Opening/Closing Credits Sequence or Scene
Best Use of Soundtrack Music (Doesn't have to be original. Closing and Opening credits count)
Best Original Score
Best Animated Movie
Best Foreign Language Film
Best Documentary
Best Cinematography
Best Adapted Screenplay
Best Original Screenplay
Best Director
Best Actress Supporting Role
Best Actor Supporting Role
Best Actress
Best Actor
*See a list of all of our nominees and winners here!
Special thanks to all of our friends who called in and gave us their top movies of 2019!
Kolby Mac – Kolby Told Me
Tim Costa – First Time Watchers
Aaron White – Feelin' Film
DJ Valentine – Simplistic Reviews
Mike1 / AlsoMike – Mike & Mike & Oscar
Kevin Brackett – Reel Spoilers
2019 didn't start off great, but the back half of the year came out guns ablazing with a phenemnal fall season that could go down as the best of the decade. With films like Portrait of a Lady on Fire, Parasite, Littel Women, Marriage Story, The Irishman, Pain & Glory, Uncut Gems, A Hidden Life, Honey Boy, A Beautiful Day in the Neighborhood, Hustlers, Dolemite is My Name, 1917, Joker, Ad Astra and so more much. It almost seems as if the list is endless. Mainstream Hollywood may have suffered, aside from Avengers: Endgame, Captain Marvel and John Wick 3, but it was exciting to see awards season swoop in to save the day Avengers-style with a remarkable team effort. Let's also not forget the indie market either, which gave us gems such as The Last Black Man in San Francisco, Her Smell, Wild Rose, The Farewell, The Lighthouse and many others as well. 2019 was also a great year for foreign language films and documentaries, giving the experience even more texture and depth. In fact, in time, you could make the argument that foreign language films will define the year with the likes of Parasite, Portrait of a Lady on Fire and The Farewell. It's also the year of Noah Baumbach and Greta Gerwig, the only film couple that truly matters in this space and time. All of that to say, it was a great year in film and we hope you enjoyed it as much as we did.
Do you agree or disagree with any of our picks? Let us know in the comment section below.
– Music
Glasgow – Jessie Buckley
The Return of the Eagle – Atli Örvarsson
Subscribe to our Podcasts RSS
Subscribe to our Podcasts on iTunes
Listen on Spotify
Listen on Stitcher
InSession Film Podcast – Episode 360 (Part 1)
Next week on the show:
Main Review: Bad Boys for Life
Top 5: Most Anticipated 2020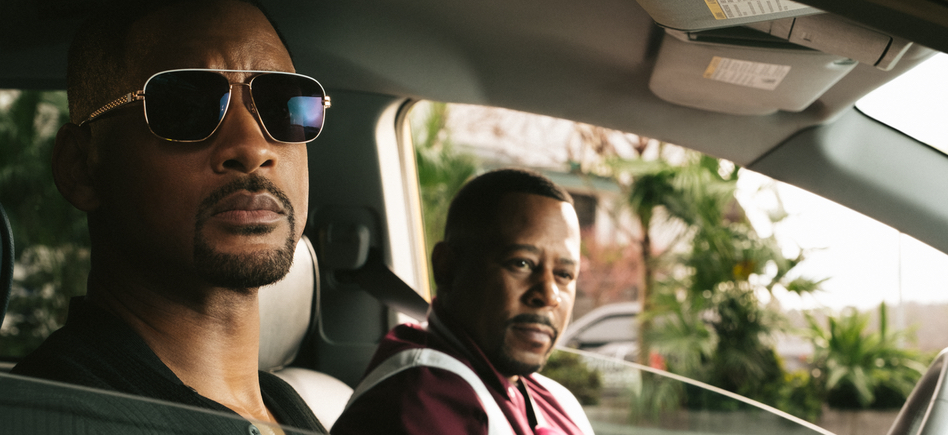 Help Support The InSession Film Podcast
If you want to help support us, there are several ways you can help us and we'd absolutely appreciate it. Every penny goes directly back into supporting the show and we are truly honored and grateful. Thanks for your support and for listening to the InSession Film Podcast!
VISIT OUR DONATE PAGE HERE