List: Top 5 Scenes of the 2010s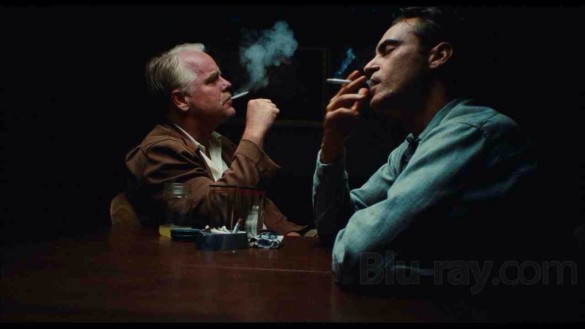 This week on Episode 362 of the InSession Film Podcast, in preparation for next week's big show, we decided to talk about our Top 5 scenes of the 2010s. Wow. Where does one begin when trying to narrow down all of the great scenes from 10 years of great movies? This seemed like an impossible task, but we did our best to narrow down the moments from film in the 2010s that moved us the most. Whether it be artistically, emotionally, comedically or intellectually, or a combination of all those aspects, these are the scenes that provoked us in the deepest ways in the last decade. It may have been stressful conjuring our lists, but it was so much fun to finally reveal them. That said, here are our lists:
(Note: Please keep in mind that we each had different criteria for our selections)
JD
1) Roy's Goodbye – Midnight Special
2) Processing Scene – The Master
3) Audition in Chicago – Inside Llewyn Davis
4) Creation of the Universe – The Tree of Life
5) Joy's Epiphany – Inside Out
Brendan
1) Speak Low – Phoenix
2) Piano / Everytime Scene – Spring Breakers
3) Drive It Like You Stole It – Sing Street
4) Dance Scene – Ex Machina
5) Please Mr. Kennedy – Inside Llewyn Davis
Honorable Mentions (Combined)
Brothers Ending – Warrior
Ending Scene – Inception
Rooftop Scene – Her
Theodore's Final Letter – Her
Carnival Scene – Her
Opening Scene – The Social Network
Confrontation at Facebook Offices – The Social Network
"Magic in the Mundane" Scene – Boyhood
Docking Scene – Interstellar
Crater Scene – First Man
Airport Scene – Lady Bird
Beach Scene(s) – Little Women
Ending Embrace – Marriage Story
"I can't beat it" – Manchester By the Sea
Opening Title Card – Roma
Beach Scene – Roma
Ending Twist – Ex Machina
Observatory Scene – La La Land
TS Motherf***ing A – Get Out
Ending – The Wind Rises
Final Reveals – Arrival
Richard Parker Leaving the Boat – Life of Pi
Escaping the House – Parasite
The Raid – Zero Dark Thirty
Maya chastises Boss – Zero Dark Thirty
Third Act Rivalry – Whiplash
Piano Scene – Her Smell
Diner Scene – You Were Never Really Here
Party Scene – Eighth Grade
Ending – Call Me By Your Name
Hospital Scene – A Monster Calls
Cop Car Scene – Room
Chase Sequence – Mad Max: Fury Road
Bear Attack – The Revenant
Arm Amputation – 127 Hours
First Flight – How to Train Your Dragon
Toothless / Hiccup Defeat Alpha – How to Train Your Dragon 2
Ending – Toy Story 3
Bear Attack – Annihilation
Flying Sequence – The Tale of the Princess Kaguya
Opening Drive – Drive
"You're a Creed and I love ya kid" – Creed
I Want It That Way – Magic Mike XXL
Coal Miners Pasting Job – Faces Places
Camera Widens – Mommy
Ending – White God
Ending – Blue is the Warmest Color
Han's Death – Star Wars: The Force Awakens
Rapper's Delight – Everybody Wants Some!!
Bath Scene – The Handmaiden
The Beach Kiss – Moonlight
Diners Scene – Moonlight
"Would that it were so simple" – Hail, Caesar
Spitfire Saving the Day / Plane On Fire – Dunkirk
Parking Lot Argument – Blindspotting
Poetic Confrontation – Blindspotting
Ending Scene – Leave No Trace
Interrogation Scene – Shoplifters
Happy Birthday Aunt Lucy – Paddington 2
Hopefully you guys enjoyed our lists and if you agree or disagree with us, let us know in the comment section below. There are obviously many more scenes from the last decade that we didn't have time to mention. That is to say, your list could look very different than ours given the amount of great films we saw during the 2010s. That being said, what would be your Top 5? Leave a comment in the comment section or email us at insessionfilm@gmail.com.
For the entire podcast, click here or listen below.
For more lists done by the InSession Film crew and other guests, be sure see our Top 3 Movie Lists page.