List: Top 5 Scenes of 2021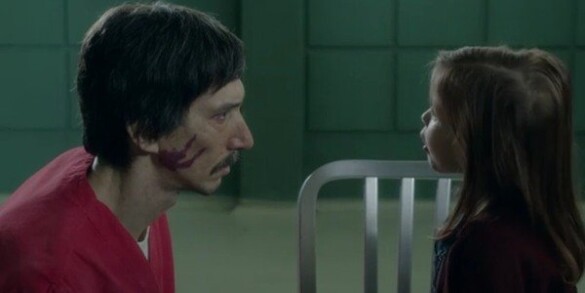 This week on Episode 464 of the InSession Film Podcast, we discussed the best movie scenes of 2021. Of all the year end lists we do, aside from our Top 10 of the year, this one is always the most difficult to do. But it's also the most rewarding as well as these are the moments that moved us the most emotionally, they left us jaw dropped, provoked us intellectually and ultimately they will define 2021 for us. And as usual, there are countless individual scenes that could qualify for this list, but that's what makes this list exciting in the end. Given that there are so many to choose from, the scenes that do make our list carry a lot of weight with us. That said, here are our lists:
(Note: Please keep in mind that we each had different criteria for our selections)
JD
1) Prison Scene – Annette
2) All Eyes on Me – Inside
3) Dinner Scene – Pig
4) Piano / Banjo Scene – The Power of the Dog
5) Rooftop Scene – Spider-Man: No Way Home
Brendan
1) Boath Scene – Petite Maman
2) Prison Scene – Annette
3) Time Freezes – The Worst Person in the World
4) Restaurant Scene – Pig
5) Bye Bye Bye Piano Scene – Red Rocket
Honorable Mentions (Combined)
Ma's Epiphany – Belfast
Dancing Sequence – Belfast
Perspective Shift – CODA
Audition Scene – CODA
Lamb in Pasture – Lamb
Ending Sequence – The Green Knight
Cyrano Sings Behind the Wall – Cyrano
Wherever I Fall – Cyrano
The Duel – The Last Duel
Ending Scene – Titane
Chair Throw – Malignant
Pool Table – Spencer
Soldier Game – Spencer
Conversations in Car – Drive My Car
Bond's Finale – No Time to Die
Audible Letters – C'mon C'mon
Jesse's Catharsis – C'mon C'mon
Magic Letters – In and Of Itself
Van Chase – Licorice Pizza
Flying Fantasy – Luca
Ending Scene – Luca
Any Musical Number – West Side Story
Trish Sequence – Barb and Star Go to Vista Del Mar
Parent-Teacher Meeting – The Night House
Animated Chase – The French Dispatch
Sly and the Family House – Summer of Soul
White Woman's Instagram – Inside
Bezos – Inside
Problematic – Inside
Ending Sequence – Ema
Flying Into the Storm – Dune
Saving People From the Worm – Dune
Sharing A Cigarette – The Power of the Dog
Hopefully you guys enjoyed our lists and if you agree or disagree with us, let us know in the comment section below. There are so many other scenes that we wanted to mentioned, but let alone others that were more on your radar. That is to say, your list could look very different than ours given the amount of great scenes we saw in 2021. That being said, what would be your Top 5? Leave a comment in the comment section or email us at insessionfilm@gmail.com.
For the entire podcast, click here or listen below.
For more lists done by the InSession Film crew and other guests, be sure see our Top 3 Movie Lists page.