List: Top 5 2015 Fall Films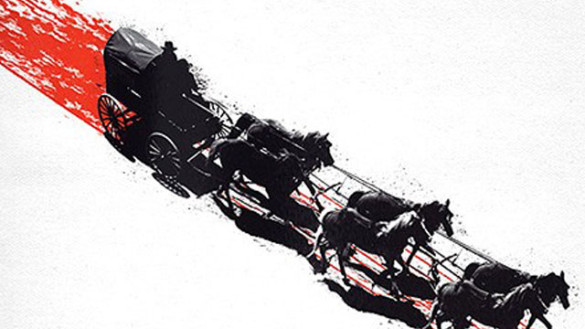 This week on the InSession Film Podcast, we discuss our Top 5 fall / winter films that we are looking forward to most the rest of the year. We excluded Star Wars: The Force Awakens because, duh, that's very exciting. But we also excluded any films that made our most anticipated for the entire year, a list we did back in January. For part one of our fall preview, we discuss our #5, #4 and #3 picks. For part two of our fall preview, we discuss our #2 and #1 picks as well as some honorable mentions, which is a list about a mile long. Given all the potential for this fall/winter, this could be a really strong movie season if all the films on the slate live up to their potential. Should be fun to see.
That being said, what Top 5 movies would make your list? Here are the one's that made ours (Keep in mind we have different criteria for our lists as well):
JD
1) The Hateful Eight
2) Steve Jobs
3) Sicario
4) The Witch
5) The Hunger Games: Mockingjay Part 2
Brendan
1) Steve Jobs
2) Miles Ahead
3) Sicario
4) Spectre
5) Beasts of No Nation
Honorable Mentions (Combined)
Macbeth, Black Mass, Legend, The Martian, Pan, Bridge of Spies, The Good Dinosaur, Crimson Peak, Room, Suffragette, Trumbo, Green Room, The Good Dinosaur, Carol, The Danish Girl, In the Heart of the Sea, The Revenant, Joy, Star Wars: The Force Awakens, I Saw the Light – This list could go on and on
Hopefully you guys enjoyed our lists and if you agree or disagree with us, let us know in the comment section below. While we did talk about some hopefully great films we'll see this Fall, there's still a lot left on the table that we didn't mention. That being said, what would be your Top 35 Leave a comment in the comment section or email us at insessionfilm@gmail.com.
For the entire podcast, click here or listen below.
For more lists done by the InSession Film crew and other guests, be sure see our Top 3 Movie Lists page.