List: Top 3 Two-Character Movies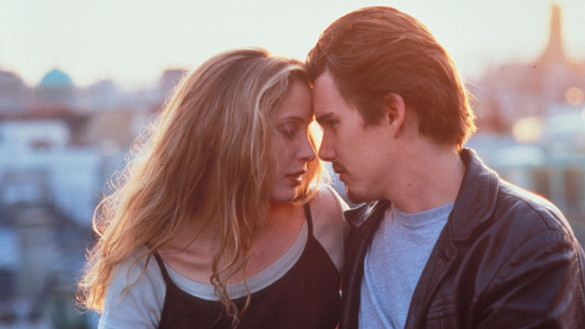 This week on Episode 416 of the InSession Film Podcast, inspired by our review of Malcolm & Marie, we discussed our Top 3 two-character movies. This was honestly one of the more difficult topics we've done yet for this segment. There are some great two-character movies, but it's not as deep a field if we're limiting it to strictly two characters. So, we did loosen up the criteria a little bit to focus on movies that may feature a few other characters, as long as it was *mostly* focused on those two central characters. That said, here are our lists:
(Note: Please keep in mind that we each had different criteria for our selections)
JD
1) Locke
2) Hiroshima mon Amour
3) The Trip
Jay
1) Wendy & Lucy
2) Duel
3) Misery
Honorable Mentions (Combined)
Before Sunrise, Before Sunset, The Road, Life of Pi, Planes Trains & Automobiles, The Trip to Greece, The Trip to Spain, Old Joy, Hard Candy, Gravity, Moon, The Red Turtle, Columbus, Prince Avalanche, Leave No Trace
Hopefully you guys enjoyed our lists and if you agree or disagree with us, let us know in the comment section below. As mentioned above, this may be somewhat of a limited topic, but it's still very possible that your list is very different than ours. That being said, what would be your Top 3? Leave a comment in the comment section or email us at [email protected].
For the entire podcast, click here or listen below.
For more lists done by the InSession Film crew and other guests, be sure see our Top 3 Movie Lists page.