List: Top 3 Titular Movie Characters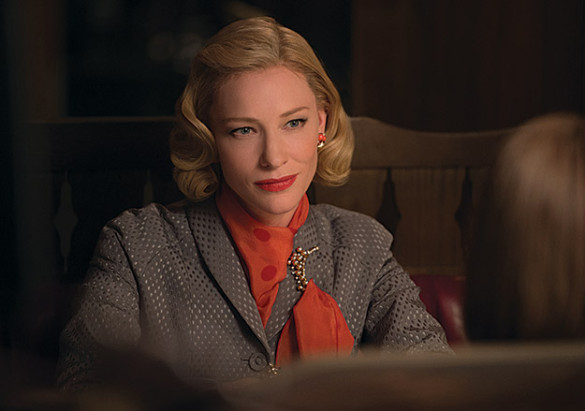 This week on Episode 315 of the InSession Film Podcast, inspired by Greta, we thought it would be fun to talk about our favorite titular movie characters. Boy, that was a mistake. Just kidding, we did enjoy this exercise, but man was it difficult. Of all of the Top 3 lists we've done over the last six years, this is arguably the most challenging we've done yet. Or, ironically, it's in the Top 3. There are so many films that are titled after their respective main characters, and it was quite stressful to just try and recall all of them, let alone narrow them to three for the list. In the end, we are proud of the characters that we ended up talking about, but this is an exercise we may re-visit in the future. That said, here are our lists:
(Note: Please keep in mind that we each had different criteria for our selections)
JD
1) Carol – Carol
2) Malcolm X – Malcolm X
3) Ivan Locke – Locke
Brendan
1) Babe – Babe
2) Carrie White – Carrie
3) Truman Burbank – The Truman Show
Vince
1) Rebecca – Rebecca
2) Laura – Laura
3) Coraline – Coraline
Honorable Mentions (Combined)
Jackie Brown – Jackie Brown
Llewyn Davis – Inside Llewyn Davis
Steve Jobs – Steve Jobs
Dr. Strangelove – Dr. Strangelove or: How I Learned to Stop Worrying and Love the Bomb
Logan – Logan
Blade – Blade
Deadpool – Deadpool
Paddington – Paddington
E.T. – E.T.
Wall-E – Wall-E
Mulan – Mulan
Ralph – Wreck-It Ralph
Pinocchio – Pinocchio
Iron Giant – The Iron Giant
Moana – Moana
Annie Hall – Annie Hall
Capote – Capote
Lady Bird – Lady Bird
John Wick – John Wick
Scott Pilgrim – Scott Pilgrim vs the World
The Godfather – The Godfather
Max – Mad Max: Fury Road
Indiana Jones – Indiana Jones
Django – Django Unchained
Rudy – Rudy
Rocky – Rocky
Adonis Creed – Creed
Luke – Cool Hand Luke
Lebowski – The Big Lebowski
Mary Poppins – Mary Poppins
Harry Potter – Harry Potter series
Juno – Juno
Jaws – Jaws
Tommy – Tommy Boy
Dom Hemingway – Dom Hemingway
Sherlock – Sherlock Holmes
Marie Antoinette – Marie Antoinette 
Erin Brockovich – Erin Brockovich
Napoleon Dynamite – Napoleon Dynamite
Edward Scissorhands – Edward Scissorhands
Barton Fink – Barton Fink
Forrest – Forrest Gump
Ace – Ace Ventura
(Drunk) Hancock – Hancock
Marnie Edgar – Marnie
Hanna – Hanna
Gloria – Gloria
Elizabeth I – Elizabeth
Stoker Family – Stoker
Dr. Henry Frankenstein – Frankenstein
Rosemary Woodhouse – Rosemary's Baby
Bill – Kill Bill
Thelma / Louise – Thelma & Louise
Ivan – Ivan's Childhood
Hugo Cabret – Hugo
Will Hunting – Good Will Hunting
Tess Nastassia – Tess
Matilda – Matilda
Amelie – Amelie
Leon – Leon: The Professional
Michael Clayton – Michael Clayton
Veronique – The Double Life of Veronique
Sweeney Todd – Sweeney Todd: The Demon Barber of Fleet Street
Tenenbaum Family – The Royal Tenenbaums
Ron Burgundy – Anchorman: The Legend of Ron Burgundy
Shaun – Shaun of the Dead
Hopefully you guys enjoyed our lists and if you agree or disagree with us, let us know in the comment section below. As mentioned above, there are so many films to consider and grapple with for this exercise that it's very likely your list is going to be different than ours. That being said, what would be your Top 3? Leave a comment in the comment section or email us at [email protected].
For the entire podcast, click here or listen below.
For more lists done by the InSession Film crew and other guests, be sure see our Top 3 Movie Lists page.