List: Top 3 Summer Comedies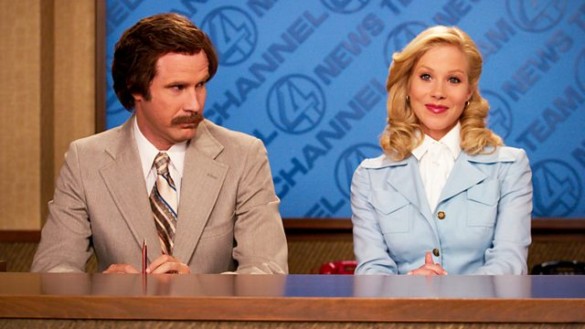 This week on Episode 386 of the InSession Film Podcast, inspired by our review of Palm Springs, we discussed our Top 3 summer comdies. There are a few ways of looking at the term "summer comedy." One perspective could be the films that are about summer in one way or another, such as National Lampoon's Vacation. Another way to look at it could be the films that were released in the summer and therefore are defined as the great comedies that have entertained us during those months. Since we are using Palm Springs as our inspiration, it made sense for use to focus more on the latter for our lists. And boy there are some great comedies that have come out during the summer over the years. This was a ton of fun. That said, here are our lists:
(Note: Please keep in mind that we each had different criteria for our selections)
Ryan
1) Anchorman: The Legend of Ron Burgundy
2) Bull Durham
3) Popstar: Never Stop Never Stopping
JD
1) Ghostbusters
2) Anchorman: The Legend of Ron Burgundy
3) This is the End
Honorable Mentions (Combined)
Step Brothers, Trainwreck, Superbad, Knocked Up, The Graduate, Tropic Thunder, The Way Way Back, 22 Jump Street, Crazy Rich Asians, American Graffiti, Wet Hot American Summer, Little Miss Sunshine, 500 Days of Summer, What About Bob?, Meatballs, The Parent Trap, Something's Gotta Give, The World's End, Moonrise Kingdom, National Lampoon's Vacation, Everybody Wants Some!!, The Nice Guys, Booksmart, Hot Rod, McGruber, Caddyshack, Spy, Bridesmaids, Midnight in Paris, Ocean's 11, Austin Powers, A League of their Own, The Hangover, In the Loop, South Park: Bigger, Longer & Uncut, A Fish Called Wanda, Best In Show, Mean Girls, The Lobster, California Split, Running Scared, Stripes, The Blues Brothers, Wedding Crashers, Trading Places, Coming to America, Arthur, Animal House, Blindspotting, Do the Right Thing, The Trip Series
Hopefully you guys enjoyed our lists and if you agree or disagree with us, let us know in the comment section below. As is the case with a topic like this, depending on your tastes and criteria, your list could end up being very different than what we talked about. That being said, what would be your Top 3? Leave a comment in the comment section or email us at [email protected].
For the entire podcast, click here or listen below.
For more lists done by the InSession Film crew and other guests, be sure see our Top 3 Movie Lists page.