List: Top 3 Stylish Movie Characters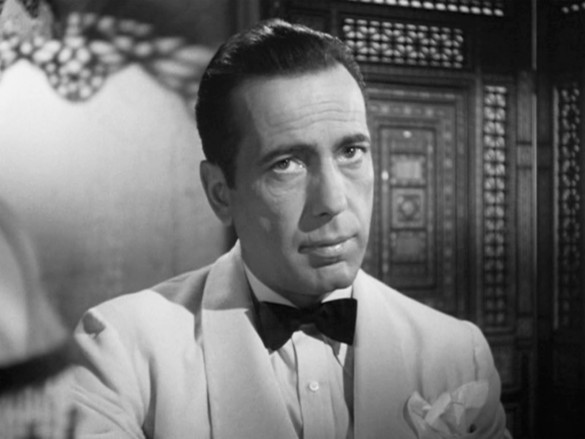 This week on Episode 240 of the InSession Film Podcast, inspired by Matthew Vaughn's new film Kingsman: The Golden Circle, we talked about our favorite stylish movie characters. This topic was a lot of fun and different from anything else we've done before. Depending on your own tastes and criteria, "stylish" could represent all kinds of characters that feature compelling looks and aesthetics. This list is certainly more subjective than usual, but hopefully our lists feature characters that demonstrate style in ways that you can resonate with as well. On that note, what characters would make your list? Here are the one's that made ours:
**Please keep in mind that we each had different criteria for our selections**
JD
1) Louise – The Earrings of Madam De
2) Rick Blaine – Casablanca
3) Agent J – Men in Black
Brendan
1) Jim Stark – Rebel Without a Cause
2) Cinna – The Hunger Games
3) Carol Aird – Carol
Nick
1) Patrick Bateman – American Psycho
2) Blade – Blade
3) Gangsters – Reservoir Dogs
Honorable Mentions (Combined)
James Bond – Bond franchise
Cher – Clueless
Andy – The Devil Wears Prada
Everyone – A Single Man
Charles Foster Kane – Citizen Kane
Penny Lane – Almost Famous
Mrs. Robinson – The Graduate
Scarlett O'Hara – Gone with the Wind
John Wick – John Wick
The Man with No Name – Dollars trilogy
Danny – Grease
Tony Manero – Saturday Night Fever
Driver – Drive
Roger Thornhill – North by Northwest
Michelle – Breathless
Tony Stark – Iron Man trilogy
Bruce Wayne – The Dark Knight trilogy
Cate Blanchett in everything
Hopefully you guys enjoyed our lists and if you agree or disagree with us, let us know in the comment section below. As noted above, this kind of list is very subjective and your Top 3 could be very different than what we have listed here. That being said, what would be your Top 3? Leave a comment in the comment section or email us at insessio[email protected].
For the entire podcast, click here or listen below.
For more lists done by the InSession Film crew and other guests, be sure see our Top 3 Movie Lists page.