List: Top 3 Sex Scenes in Film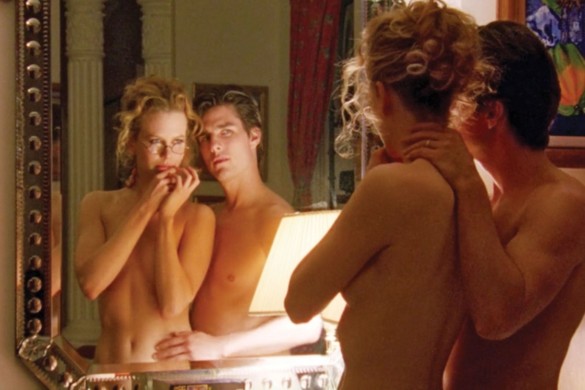 This week on Episode 444 of the InSession Film Podcast, inspired by our review of Leos Carax's Annette, we discussed our favorite sex scenes in film. As we noted on the show, this is a significant moment for the podcast. It took 444 episodes, but we finally took the plunge to talk about the effect sex scenes can have in a film. Some would argue their futility, but we think they often add great value to characterization and overall allure. Perhaps some sex scenes are for pure pleasure or levity, however there are countless others necessary for character nuance and emotional heft. Sex is a vital part of human nature and it belongs in film. So, without shame, we talk about our favorite sex scenes from film over the decades. That said, here are our lists:
(Note: Please keep in mind that we each had different criteria for our selections)
JD
1) Alma's Beach Orgy Story – Persona
2) John and Laura's Intimate Moment – Don't Look Now
3) Doc and Shasta Finally Meet Again – Inherent Vice
Jay
1) Mask Orgy – Eyes Wide Shut
2) Flashback Sex Scene / Space Motel – Blue Valentine
3) Final Sex Scene – Shame
Honorable Mentions (Combined)
Atonement, Brokeback Mountain, The Handmaiden, Boogie Nights, Bound, Love and Basketball, Moonlight, Carol, Call Me By Your Name, Her, Shortbus, Rust and Bone, Watchmen, A History of Violence,The Counselor, Mulholland Drive, Wild at Heart, Marie Antoinette, Titanic, Top Gun, Showgirls, Out of Sight, Halloween, Body Heat, Network, Basic Instinct, Black Swan, Wild Things, Wet Hot American Summer, Gone Girl, Y Tu Mamá También, Team America: World Police, Forgetting Sarah Marshall, Shoot 'Em Up, MacGruber, The Notebook, Crash
Hopefully you guys enjoyed our lists and if you agree or disagree with us, let us know in the comment section below. As mentioned above, there are countless sex scenes in film, with a variety of tone and purposes, that your list could be quite different than ours depending on your criteria. That being said, what would be your Top 3? Leave a comment in the comment section or email us at [email protected].
For the entire podcast, click here or listen below.
For more lists done by the InSession Film crew and other guests, be sure see our Top 3 Movie Lists page.