List: Top 3 Scenes of 2016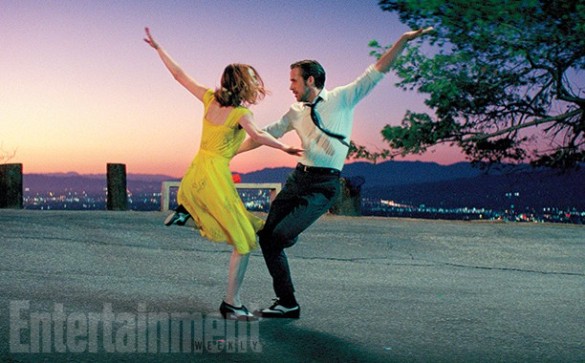 This week on Episode 203 of the InSession Film Podcast, we discussed our the best movie scenes of 2016. Of all the year end Top 3's we do, this one is arguably the most difficult. There are countless individual scenes that could qualify for this list, but that's what makes this list exciting in the end. Given that there are so many to choose from, the scenes that do make our list carry a lot of weight with us. There is no doubt that the choices on this specific list will help define 2016 in terms of film.
On that note, which movie scenes of 2016 would make your list? Here are the one's that made ours:
*Keep in mind we have different criteria for our lists as well*
JD
1) Drive It Like You Stole It Sequence – Sing Street / Roy's Last Look at Alton – Midnight Special
2) Observatory Sequence – La La Land
3) Mum's Speech to Conor – A Monster Calls
Brendan
1) Drive It Like You Stole It sequence – Sing Street
2) Caleb's Possession – The Witch
3) The Reveal of Claire – Tower
Sarah
1) A Lovely Night Sequence – La La Land
2) Vader in Corridor – Rogue One: A Star Wars Story
3) Drive It Like You Stole It sequence – Sing Street
Honorable Mentions (Combined)
Origami Story Sequence – The Handmaiden
Swimming Scene – Moonlight
Dinner Scene – Moonlight
Louise's Final Decision – Arrival
First Contact – Arrival
What It Were So Simple – Hail, Caesar
Airport Battle – Captain American: Civil War
Ending Sequence – Midnight Special
Lee's Police Station Breakdown – Manchester By the Sea
"I can't beat it…" – Manchester By the Sea
Food Bank Scene – I, Daniel Blake
"I'm Your Mom" – Krisha
Final Act on Air – Christine
Smoking Week Scene – Everybody Wants Some!!
Classroom Scene Between Nadine & Mr. Bruner – The Edge of Seventeen
Bus Sequence – Swiss Army Man
Final Moment – Rams
Bus Scene – Captain Fantastic
Opening Credits Sequence – Deadpool
"We're a Team" – Morris From America
DMV Scene – Zootopia
Highway Scene – Nocturnal Animals
Opening Tragedy – Pete's Dragon
Hopefully you guys enjoyed our lists and if you agree or disagree with us, let us know in the comment section below. There are a ton of other great scenes from 2016 that could make your list, depending on your own criteria. That being said, what would be your Top 3? Leave a comment in the comment section or email us at insessionfilm@gmail.com.
For the entire podcast, click here or listen below.
For more lists done by the InSession Film crew and other guests, be sure see our Top 3 Movie Lists page.