List: Top 3 Richard Linklater Characters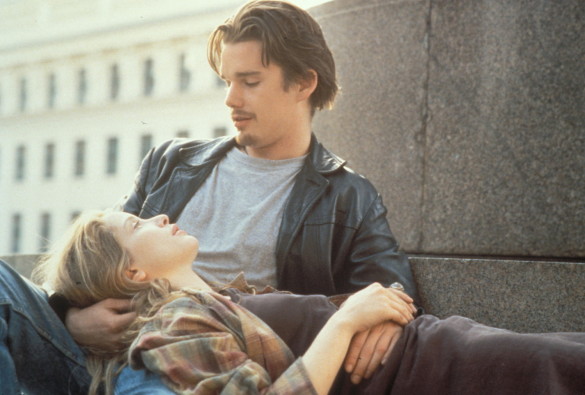 This week on the InSession Film Podcast, we discussed Richard Linklater's new film, Everybody Wants Some!!, the so-called spiritual sequel to Dazed and Confused. As noted on the show several times, Linklater is one of our favorite directors working today. His work resonates deeply with genuine, heartfelt characters that almost feel like they were documented in reality vs being a fiction character. Linklater has the ability to portray authenticity like no other and as a result, his films have featured several iconic characters that have ingrained themselves into our culture. So, deciphering a Top 3 for this particularly challenging but also a lot of fun.
That being said, what Linklater characters would make your list? Here are the one's that made ours:
*Keep in mind we have different criteria for our lists as well*
JD
1) Olivia (Patricia Arquette) – Boyhood
2) Wooderson (Matthew McConaughey) – Dazed and Confused
3) Bernie (Jack Black) – Bernie
Negs
1) Mason (Ellar Coltrane) – Boyhood
2) Dewey (Jack Black) – School of Rock
3) Bernie (Jack Black) – Bernie
Jess
1) Jesse (Ethan Hawke) / Celine (Julie Delpy) – The Before Trilogy
2) Mitch (Wiley Wiggins) – Dazed and Confused
3) Bernie (Jack Black) – Bernie
Honorable Mentions (Combined)
Jesse / Celine – The Before Trilogy (For JD and Negs)
Randall (Jason London) – Dazed and Confused
James (Robert Downey Jr.) – A Scanner Darkly
Hopefully you guys enjoyed our lists and if you agree or disagree with us, let us know in the comment section below. Linklater has many other great characters that we didn't mention that could make your list, depending on your criteria. That being said, what would be your Top 3? Leave a comment in the comment section or email us at [email protected].
For the entire podcast, click here or listen below.
For more lists done by the InSession Film crew and other guests, be sure see our Top 3 Movie Lists page.