List: Top 3 Netflix Films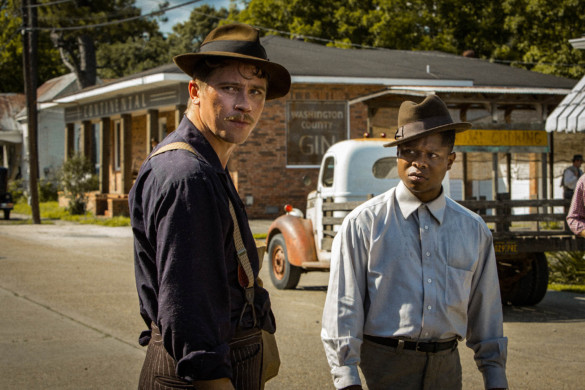 This week on Episode 293 of the InSession Film Podcast, inspired by Hold the Dark, we thought it would be fun to discuss the best films on Netflix currently. The topic of Netflix "original" content has been a polarized subject over the last few years as their films have varied greatly in quality. Some are very good, others have been..well let's just say less than stellar. But given their upcoming schedule, now is the time to discuss the best films from what could be considered "Phase 1" of Netflix original films. If their fall slate, such as Roma, 22 July and The Ballad of Buster Scruggs, is what we hope it will be, 2018 could be a major turning point for Netflix in the film community. For now though, we talk about the best films they have to this point, and we think you'll enjoy what cultivated for our lists. That said, here are our lists:
(Note: Please keep in mind that we each had different criteria for our selections)
JD:
1) Beasts of No Nation
2) 13th
3) The Meyerowitz Stories (New and Selected)
Ryan:
1) Mudbound
2) 13th
3) Okja
Walter:
1) The Ritual
2) Amanda Knox
3) Beasts of No Nation
Honorable Mentions (Combined)
First They Killed My Father, Hush, Win It All, The Little Prince, Tramps, First Match, Icarus, Virunga, What Happened, Miss Simone, The Fundamentals of Caring, Set it Up, To all the Boys I've Loved Before, On Body and Soul, I Don't Feel At Home in this World Anymore, Hold the Dark
Hopefully you guys enjoyed our lists and if you agree or disagree with us, let us know in the comment section below. As noted above, the quality of Netflix content has been all over the place, so maybe your list looks differently than ours. That being said, what would be your Top 3? Leave a comment in the comment section or email us at [email protected].
For the entire podcast, click here or listen below.
For more lists done by the InSession Film crew and other guests, be sure see our Top 3 Movie Lists page.