List: Top 3 Musical Performances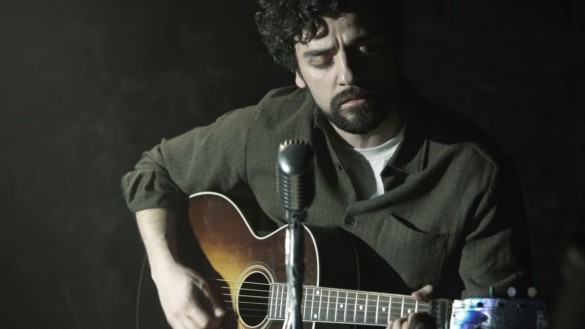 This week on Episode 294 of the InSession Film Podcast, inspired by A Star is Born, we discussed our Top 3 musical performances in film. Often times when you think about "musical performances" in movies, you think about great musicals such as Singin' in the Rain or The Sound of Music. However, for this list, we did not consider traditional musicals in the vein of those films, but rather we considered the musical components from narrative dramas that heavily influenced its characters in one way or another. And even more specifically, we did not look at the acting performance per se (although that's a part of it), but rather the performance of the music itself and how that drives certain scenes or sequences. So, a lot of criteria this week but it made for an interesting look at music in film. That said, here are our lists:
(Note: Please keep in mind that we each had different criteria for our selections)
JD:
1) "Hang Me" – Inside Llewyn Davis
2) "Falling Slowly" – Once
3) Ending Sequence – Whiplash
Brendan:
1) "When Your Minds Made Up" – Once
2) "Break On Through (To The Other Side)" – The Doors
3) "Please Mr. Kennedy" – Inside Llewyn Davis
Erik:
1) "I've Seen It All" – Dancer in the Dark
2) "My Way" – Sid & Nancy
3) "New York, New York" – Shame
Honorable Mentions (Combined)
"Jonny B Goode" – Back to the Future
"A Waltz for a Night" – Before Sunset
"Save Me" – Magnolia
"I Love You All" – Frank
"I've Never Been Loved Before" – Born to Be Blue
"Drive It Like You Stole It" – Sing Street
Marcus Rap – Short Term 12
Detroit Concert – Straight Outta Compton
Battles – 8 Mile
Cocaine Blues – Walk the Line
"Speak Low" – Phoenix
Concert – School of Rock
Bohemian Rhapsody – Wayne's World
Ballroom Blitz – Wayne's World
Afternoon Delight – Anchorman
"Jumper" – Yes Man
The Riff-Off – Pitch Perfect
"No Dames" – Hail, Caesar
"Blood Pollution" – Rockstar
"Daisy Bell" – 2001: A Space Odyssey
"This Poem Sucks" – So I Married An Axe Murderer
"A Kiss At The End Of The Rainbow" – A Might Wind
"Here Comes Your Man" – (500) Days of Summer
"Every Sperm Is Sacred" – Monty Python's The Meaning of Life
"Man of Constant Sorrow" – O Brother Where Art Thou
"Fallin' and Flyin' – Crazy Heart
"The Weary Kind" – Crazy Heart
Dracula Musical – Forgetting Sarah Marshall
"The Clap" – Get Him to the Greek
"Por Ti Vorlare" – Step Brothers
Pop Star: Never Stop Never Stopping
This is Spinal Tap
The Commitments
Hopefully you guys enjoyed our lists and if you agree or disagree with us, let us know in the comment section below. As noted above, there are many, many options for this list depending on your criteria and how you wanted to define musical performances. That being said, what would be your Top 3? Leave a comment in the comment section or email us at [email protected].
For the entire podcast, click here or listen below.
For more lists done by the InSession Film crew and other guests, be sure see our Top 3 Movie Lists page.