List: Top 3 Movies Based On A Play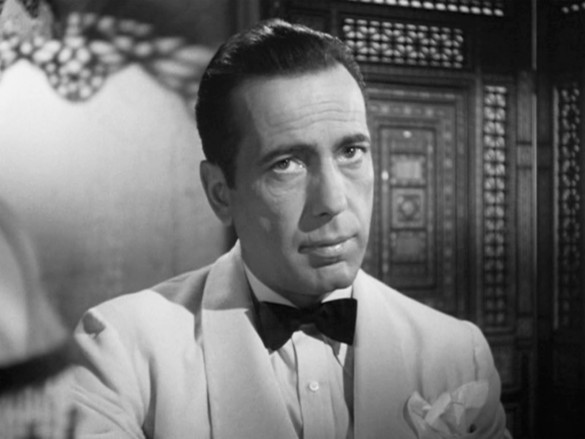 This week on Episode 338 of the InSession Film Podcast, inspired by Luce, we decided to talk about our Top 3 movies based on a play. As we joked about on show, this option literally had hundreds, if not thousands, of films available for our lists. We sometimes talk about how challenging these lists can be, and this one is particularly difficult because we probably overlooked some great films simply as a result of the list being so long. But we still had a lot of fun with this exercise and we hope our lists don't disappoint too much. That said, what would be your Top 3?
(Note: Please keep in mind that we each had different criteria for our selections)
JD
1) 12 Angry Men
2) Casablanca
3) Incendies
Brendan
1) Brief Encounter
2) Glengarry Glen Ross
3) Bug
Shannon
1) In Bruges
2) Wait Until Dark
3) The Rocky Horror Picture Show
Honorable Mentions (Combined)
Dial M for Murder, A Streetcar Named Desire, Who's Afraid of Virginia Wolf?, Harvey, The Odd Couple, Barefoot in the Park, Closer, Peter Pan, The Birdcage, Romeo & Juliet, Hamlet, Much Ado About Nothing, Dracula, A Few Good Men, Rope, The Philadelphia Story, Frost/Nixon, Rabbit Hole, Chi-Raq, Moonlight, The Lion King, 10 Things I Hate About You, Throne of Blood, Rosencrantz and Guildenstern Are Dead
Hopefully you guys enjoyed our lists and if you agree or disagree with us, let us know in the comment section below. As mentioned above, this list has (literally) thousands of options available, so there's a great chance we missed some great scenes that may be on your list. That being said, what would be your Top 3? Leave a comment in the comment section or email us at insessionfilm@gmail.com.
For the entire podcast, click here or listen below.
For more lists done by the InSession Film crew and other guests, be sure see our Top 3 Movie Lists page.