List: Top 3 Movies About Childhood Trauma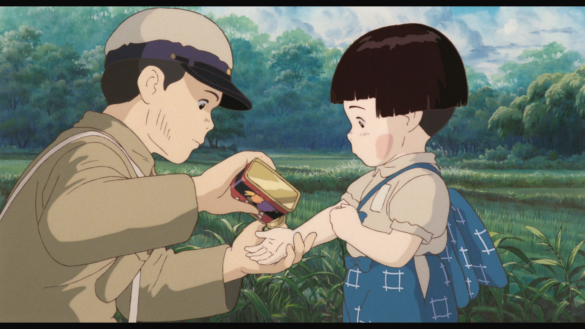 This week on Episode 226 of the InSession Film Podcast, inspired by our review of The Book of Henry, we decided to tackle our "favorite" movies about childhood trauma, a subject matter that isn't so much celebratory, but the films that depict it do have a human core to them that is hard to deny. These films aren't necessarily enjoyable on the surface, but through the lends of cinema they offer a truth that is relatable to our all of our lives. And we hope our lists reverberate that idea.
On that note, what movies would make your list? Here are the one's that made ours:
*Keep in mind we have different criteria for each of our lists*
JD
1) Grave of the Fireflies
2) Beasts of the Southern Wild
3) The Lion King
Brendan
1) Mystic River
2) Short Term 12
3) Bambi
Matt
1) Short Term 12
2) The Exorcist
3) The Cell
Honorable Mentions (Combined)
Spotlight, Good Will Hunting, Starred Up, The Hunger Games, Ivan's Childhood, The 400 Blows, Mommie Dearest,
Pan's Labryinth, The Devil's Backbone, My Girl, Harry Potter, Life of Pi, Mommy, Goodbye Children, Life Father Like Son, Inside Out, A Monster Calls, Chinatown, A Little Princess, Pinocchio, Magnolia, Stand by Me, E.T., The Tale of the Princess Kaguya, Pather Panchali, It Comes at Night
Hopefully you guys enjoyed our lists and if you agree or disagree with us, let us know in the comment section below. This list is obviously a difficult one to tackle, but as we mentioned on the show, there is something to take away from these films and we would highly recommend the one's that made our lists. That being said, what would be your Top 3? Leave a comment in the comment section or email us at insessionfilm@gmail.com.
For the entire podcast, click here or listen below.
For more lists done by the InSession Film crew and other guests, be sure see our Top 3 Movie Lists page.